Rhinestone Wine Bag, WB-02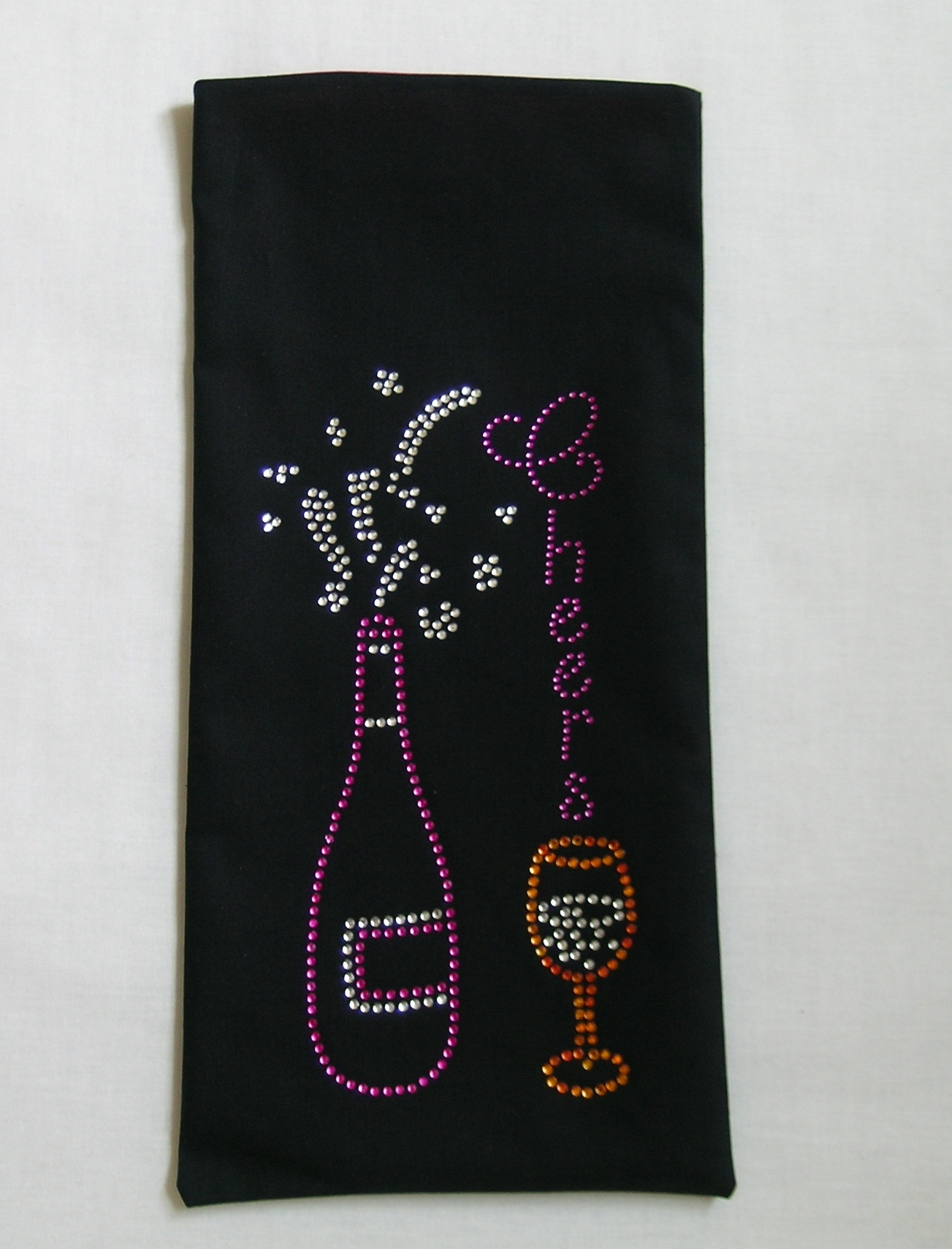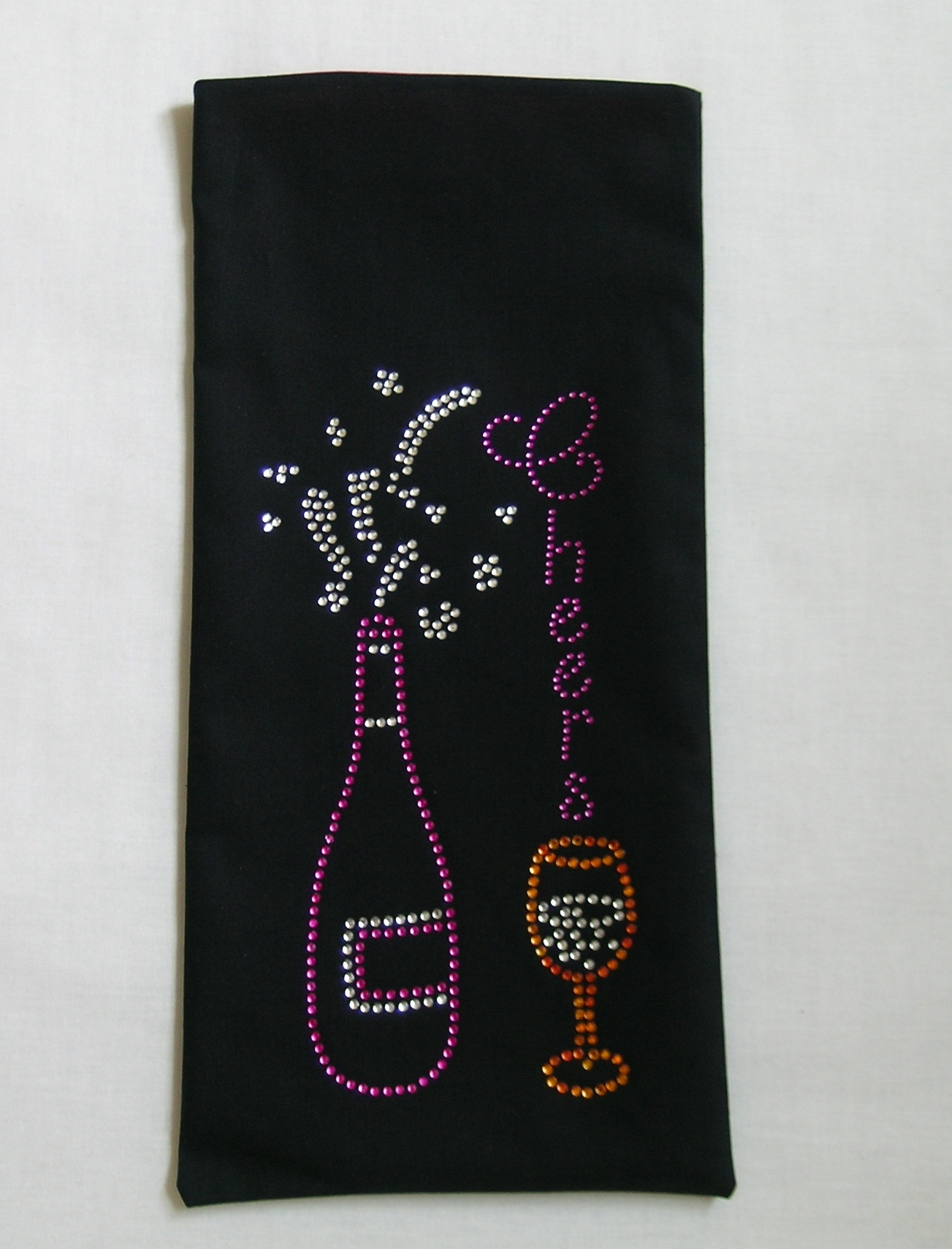 Rhinestone Wine Bag, WB-02
Make your gift of wine special when you give it in this rhinestone bag. The original rhinestone design has crystal, hot pink and amber colored rhinestones that are hand arranged before being applied to the bag. The bag is handmade from 100% cotton in black and lined with hot pink. An organza ribbon in hot pink completes the look.
The finished bag measures 13" x 5" x 2". Machine wash delicate and dry flat.
The recipient will have this bag as a keepsake long after the wine is gone!!
Shipping is free in the USA.