Embroidered Cabernet Wine Bag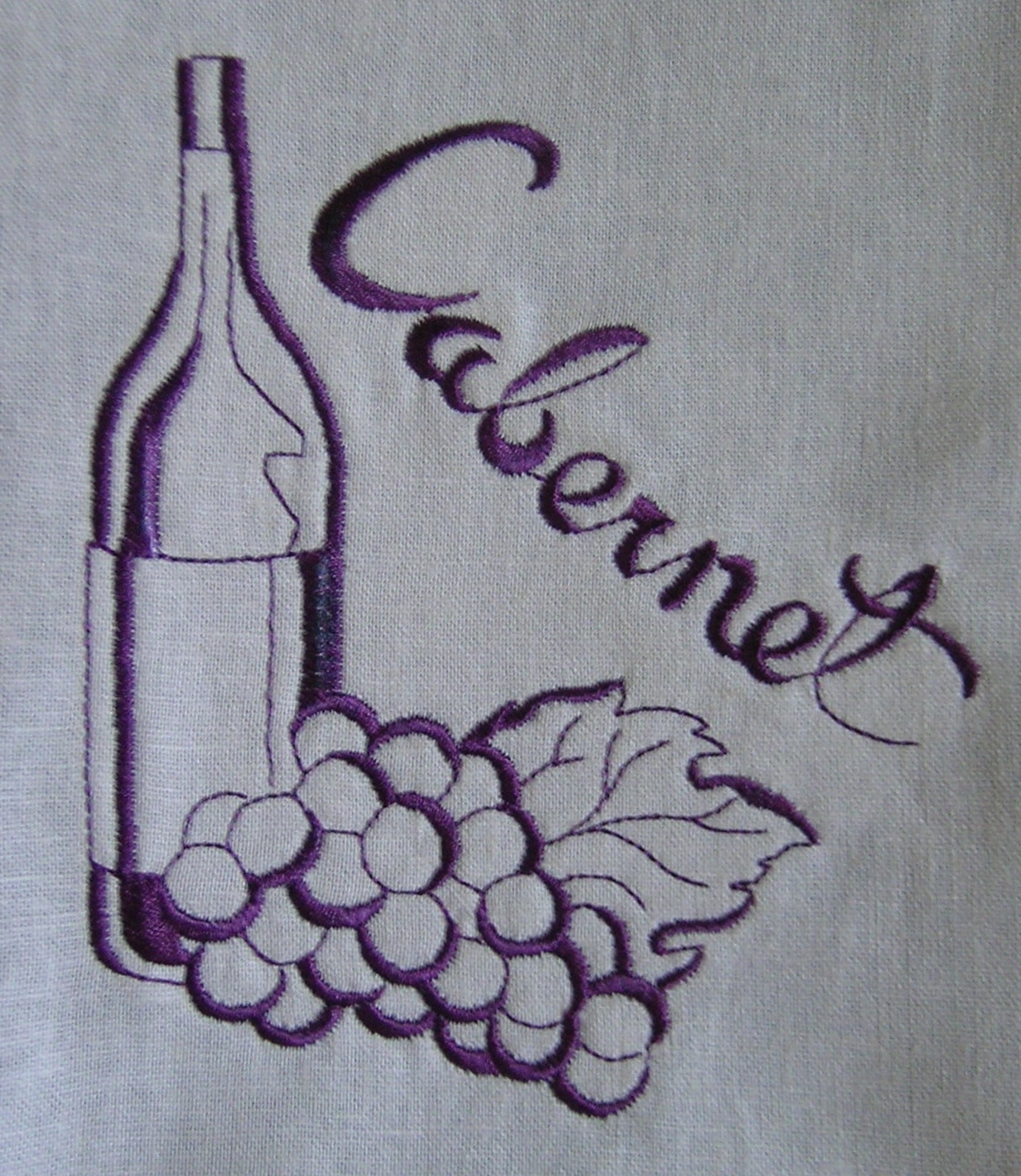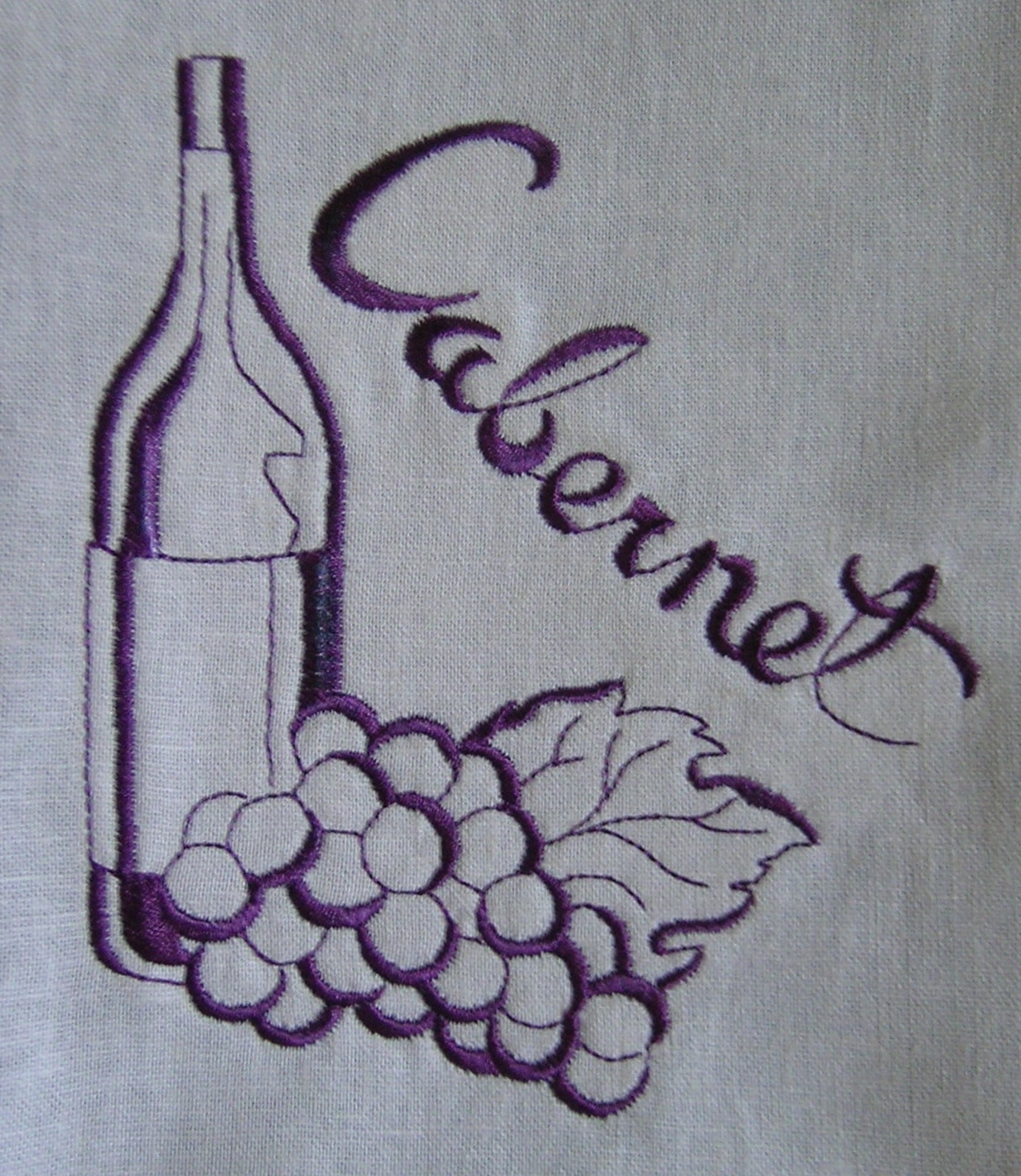 Embroidered Cabernet Wine Bag
Make your gift of wine or champagne special when you give it in this embroidered bag. The bag is handmade from natural colored linen and lined in 100% burgundy cotton. The embroidery design says Cabernet in burgundy. An organza ribbon in burgundy completes the look.
The finished bag measures 13" x 5" x 2".
The recipient will have this bag as a keepsake long after the wine is gone!!
As always, shipping is free in the USA.