Visor with Peace Sign and Hearts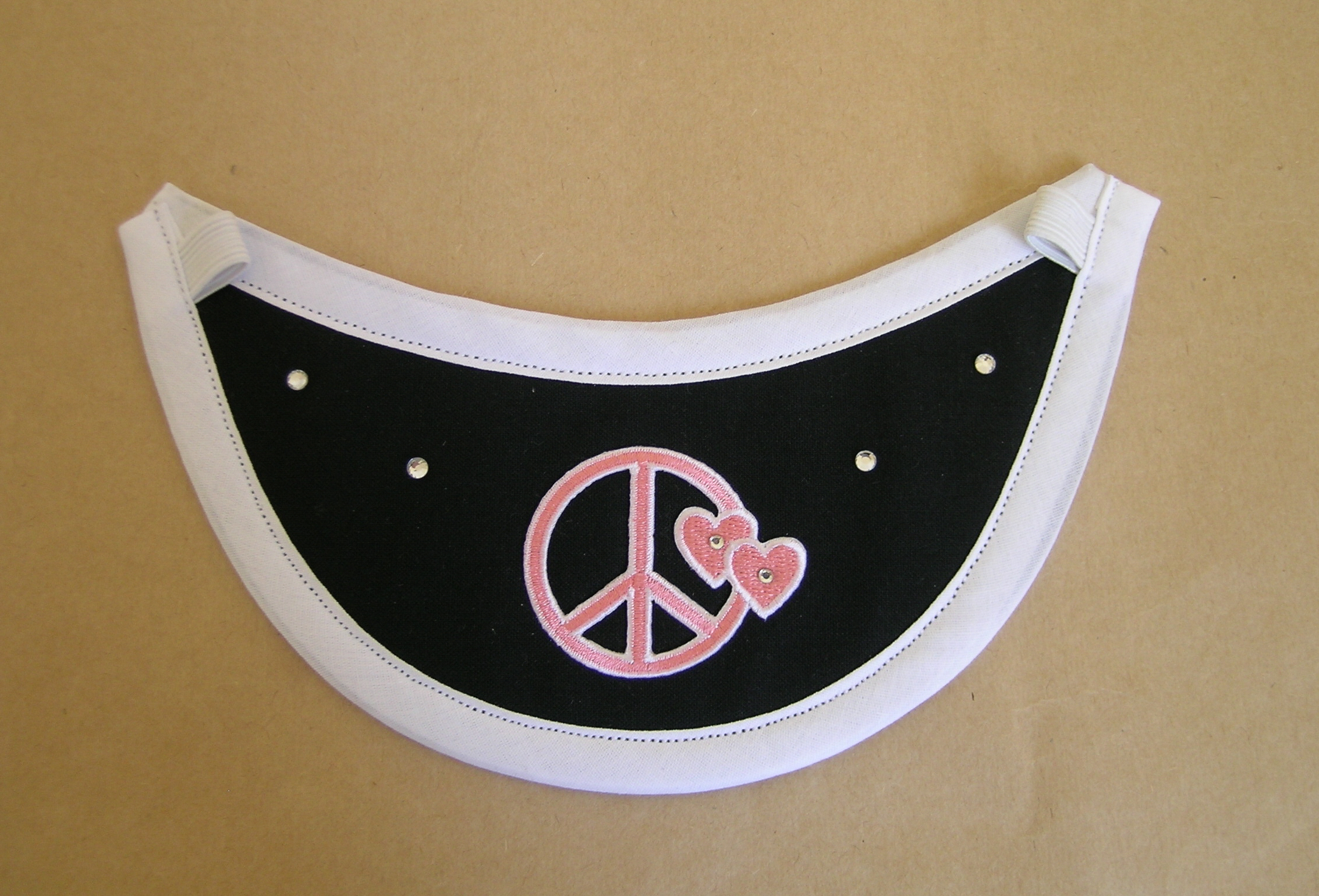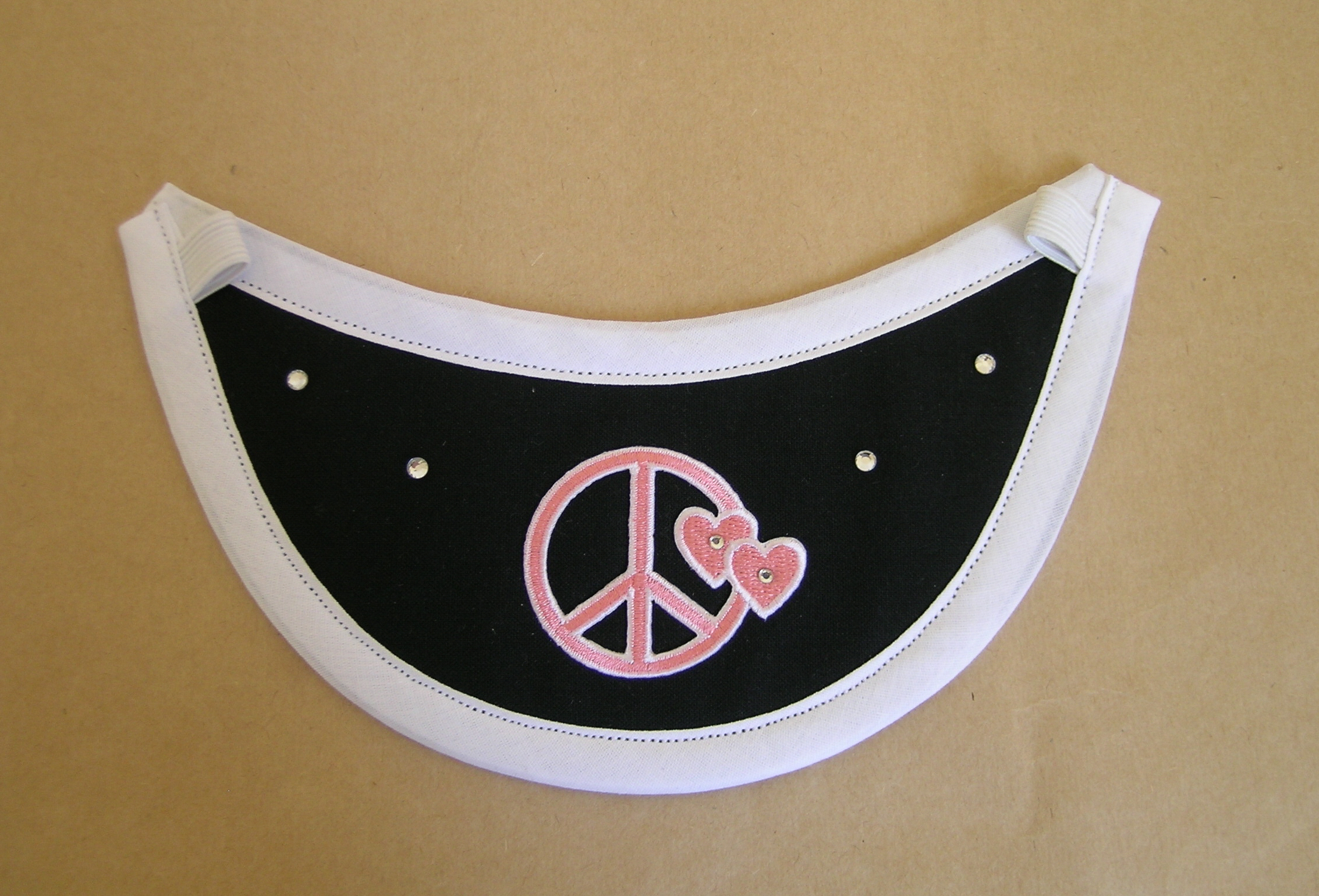 Visor with Peace Sign and Hearts
Keep the sun out of your eyes with this visor that has a pink peace sign and hearts with crystal rhinestones.
Made from 100% cotton fabric and a foam core to keep its shape. Elastic loops attach to your glasses or sun glasses.
The visor measures 8 1/2" W x 3" D. Machine washable on delicate.
NO MORE HEADACHES OR MESSY HAIR FOR OUTDOOR ACTIVITIES
How about a visor that is designed to attach to glasses or sunglasses for that round of golf or a day at the beach! This no headache visor is a practical fashion statement for the outdoor types.
If you can imagine the bill of a baseball cap with elastic loops that the glasses slide onto, you've got the picture.
Lots of people don't like to wear a cap because it mats their hair on hot days. Women especially find this product is just the thing for a day in the sun.
They also make a great gift!