Sunglass Visor, VU-01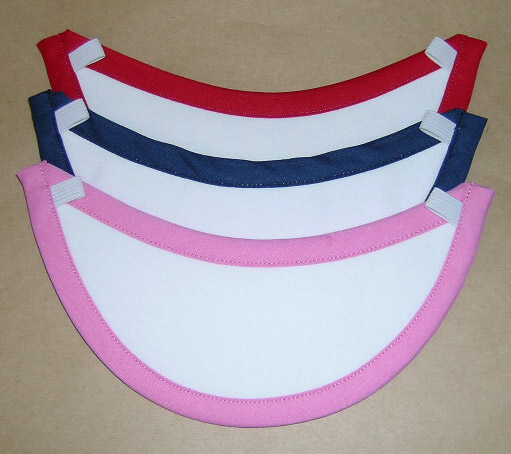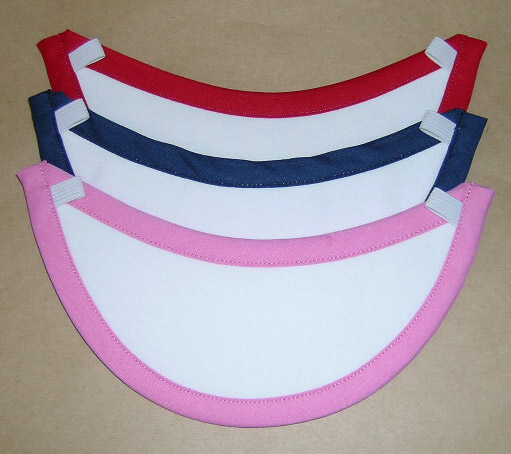 Sunglass Visor, VU-01
Many have asked if I could make a visor without the designs. The answer is yes. They are made in the USA from 100% cotton fabric with a foam core and elastic loops.
The visor is white with your choice of red, pink, navy or black trim. It measures 8.5" Wx3"D. Machine washable on delicate.
NO MORE HEADACHES OR MESSY HAIR FOR OUTDOOR ACTIVITIES
How about a visor that is designed to attach to glasses or sunglasses for that round of golf or a day at the beach! This no headache visor is a practical fashion statement for the outdoor types.
If you can imagine the bill of a baseball cap with elastic loops that the glasses slide onto, you've got the picture.
Lots of people don't like to wear a cap because it mats their hair on hot days. Women especially find this product is just the thing for a day in the sun.
They also make a great gift!