Twin Bears Onesie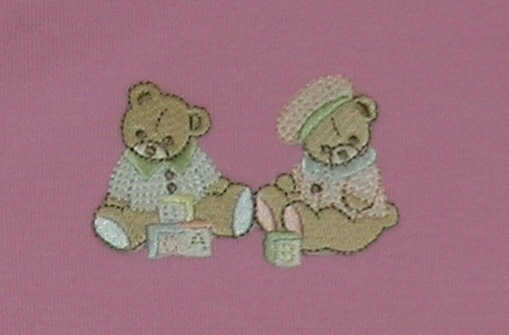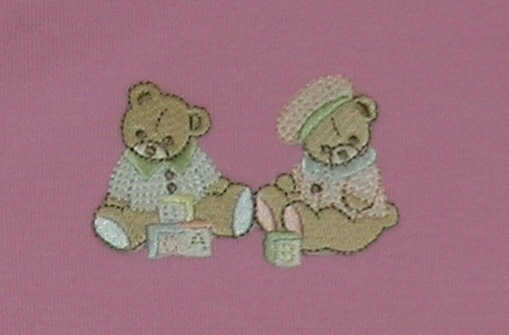 Twin Bears Onesie
Classic twin bears are featured on this pink onesie. It is also available in blue for baby boys. The bears, one boy and one girl, are playing with blocks. Their colors are soft baby pastels of tan, pink, blue, green, yellow and white.
The onesie is made in the USA of gentle 100% combed cotton fabric, and is specifically designed to fit the contours of a baby, while providing great fit and comfort. It features a 3 snap closure underneath and comes in a delicate lap T design. The neck, sleeve and bottom binding is 3/8".
It is available in sizes 6-12mo and 18-24mo.
This classic look would be sweet on a baby girl or boy.