Teddy with Hearts Infant Gown and Beanie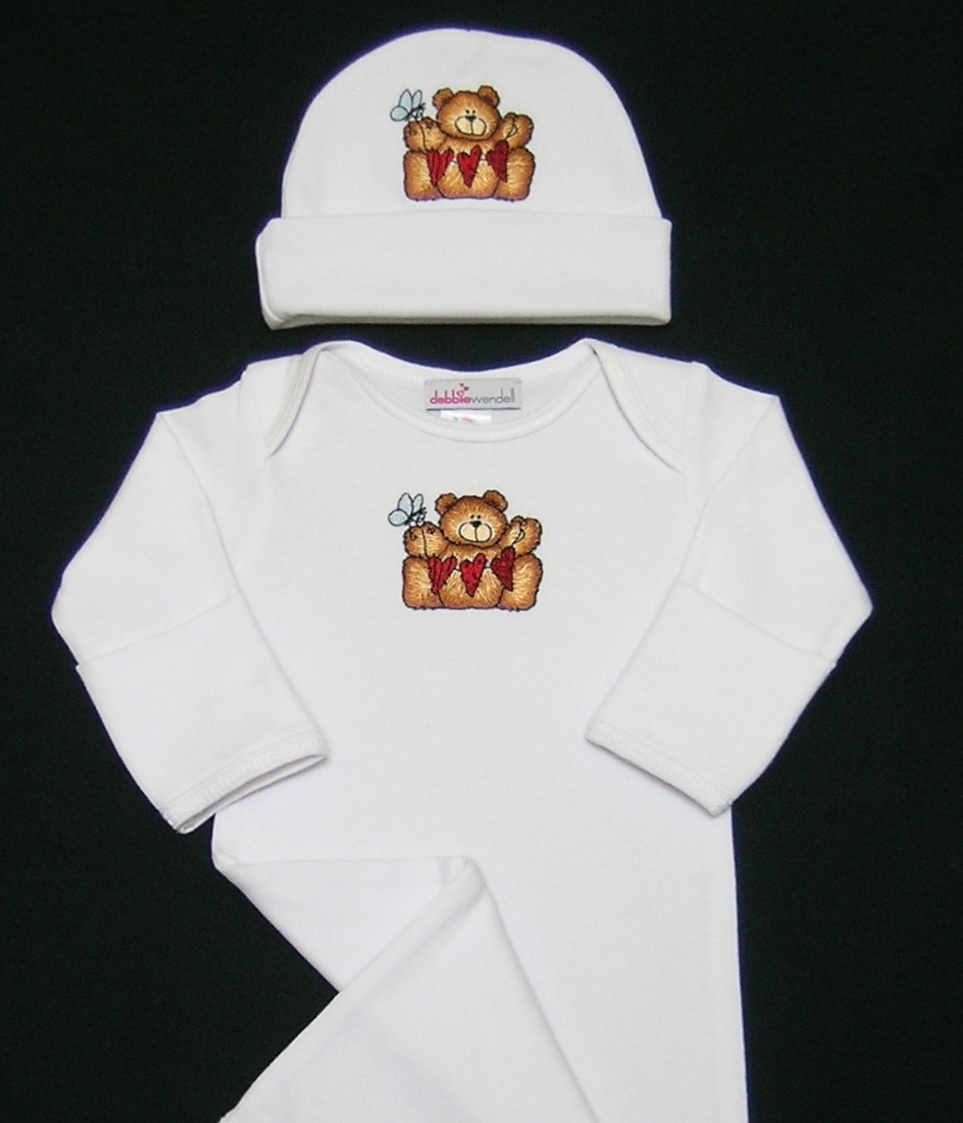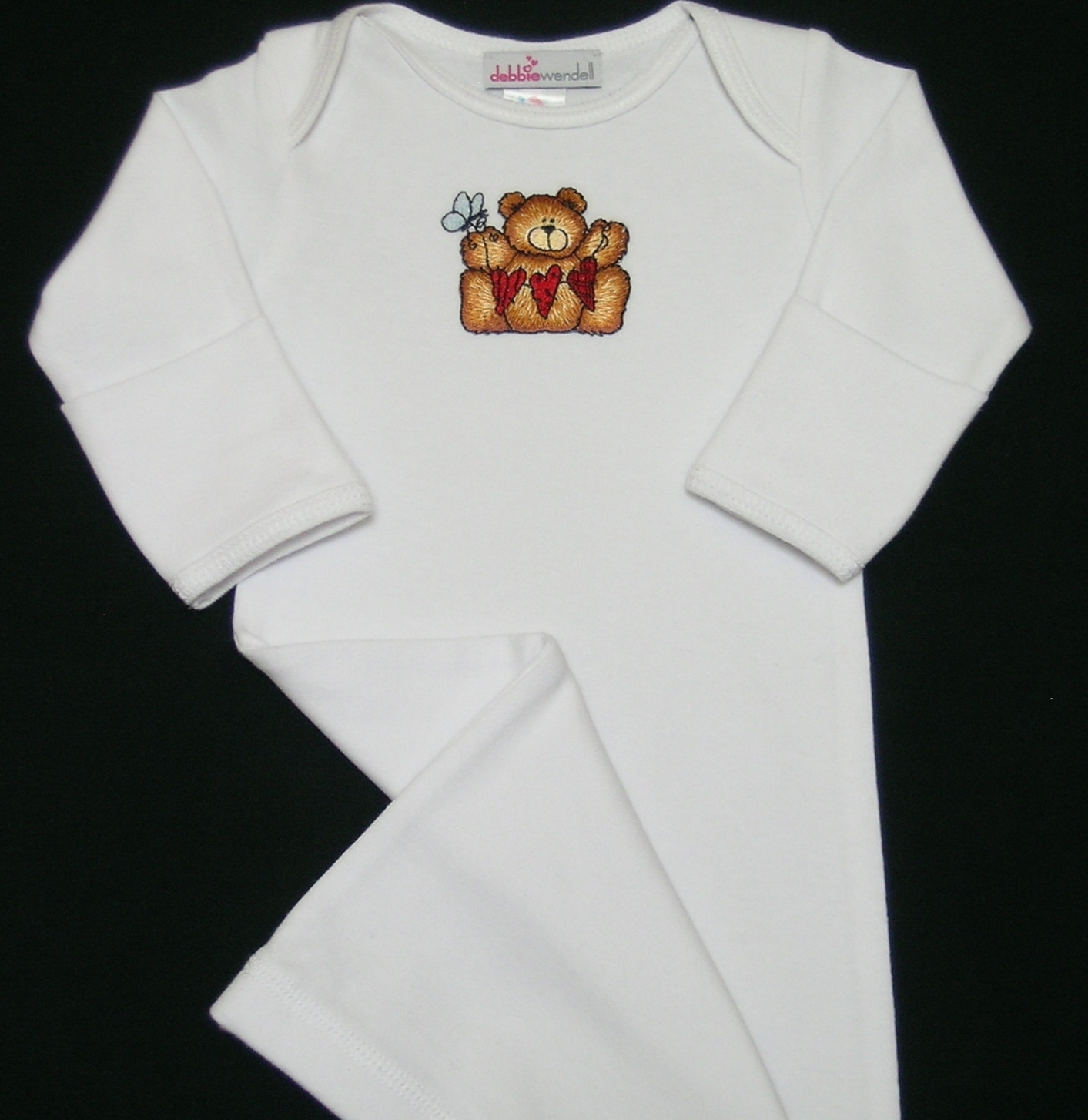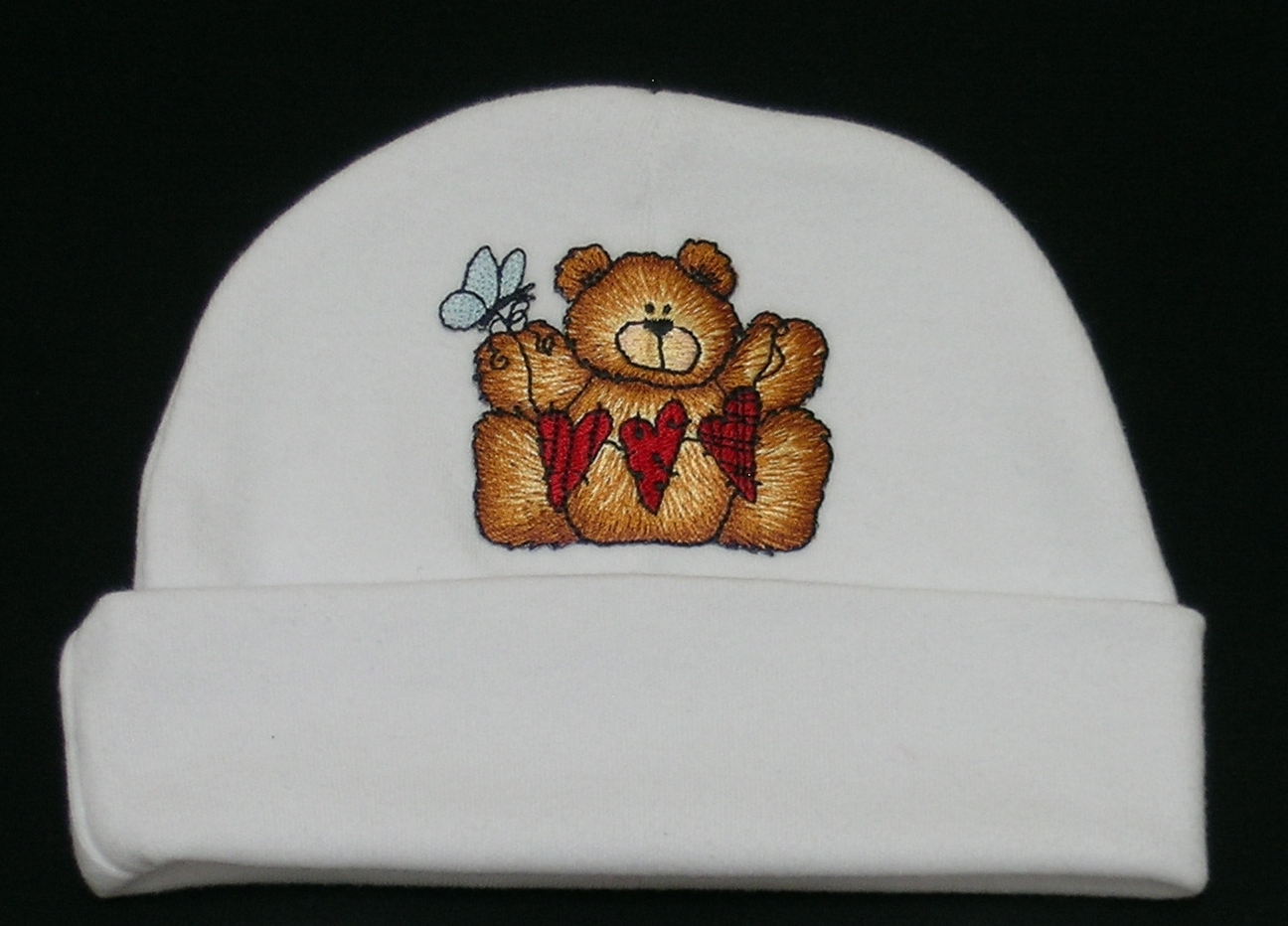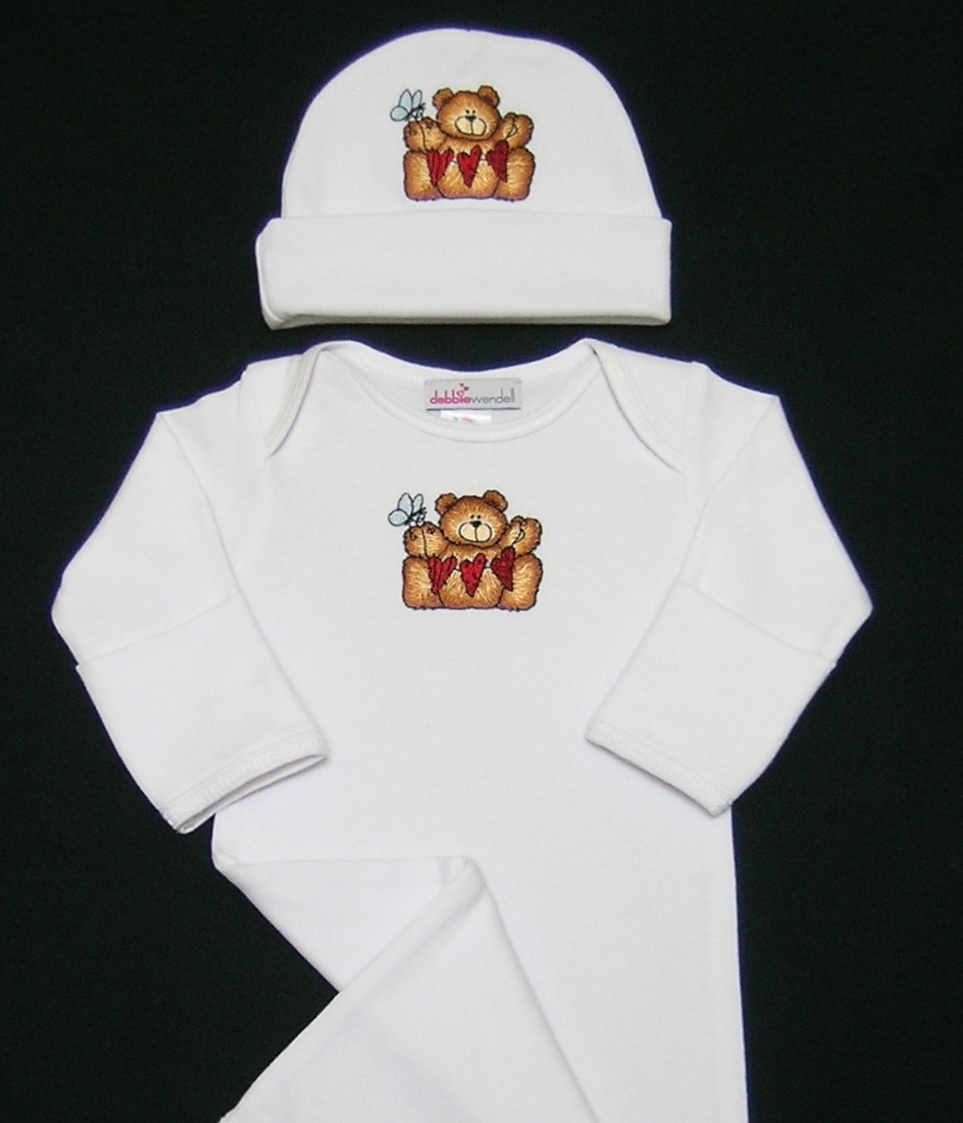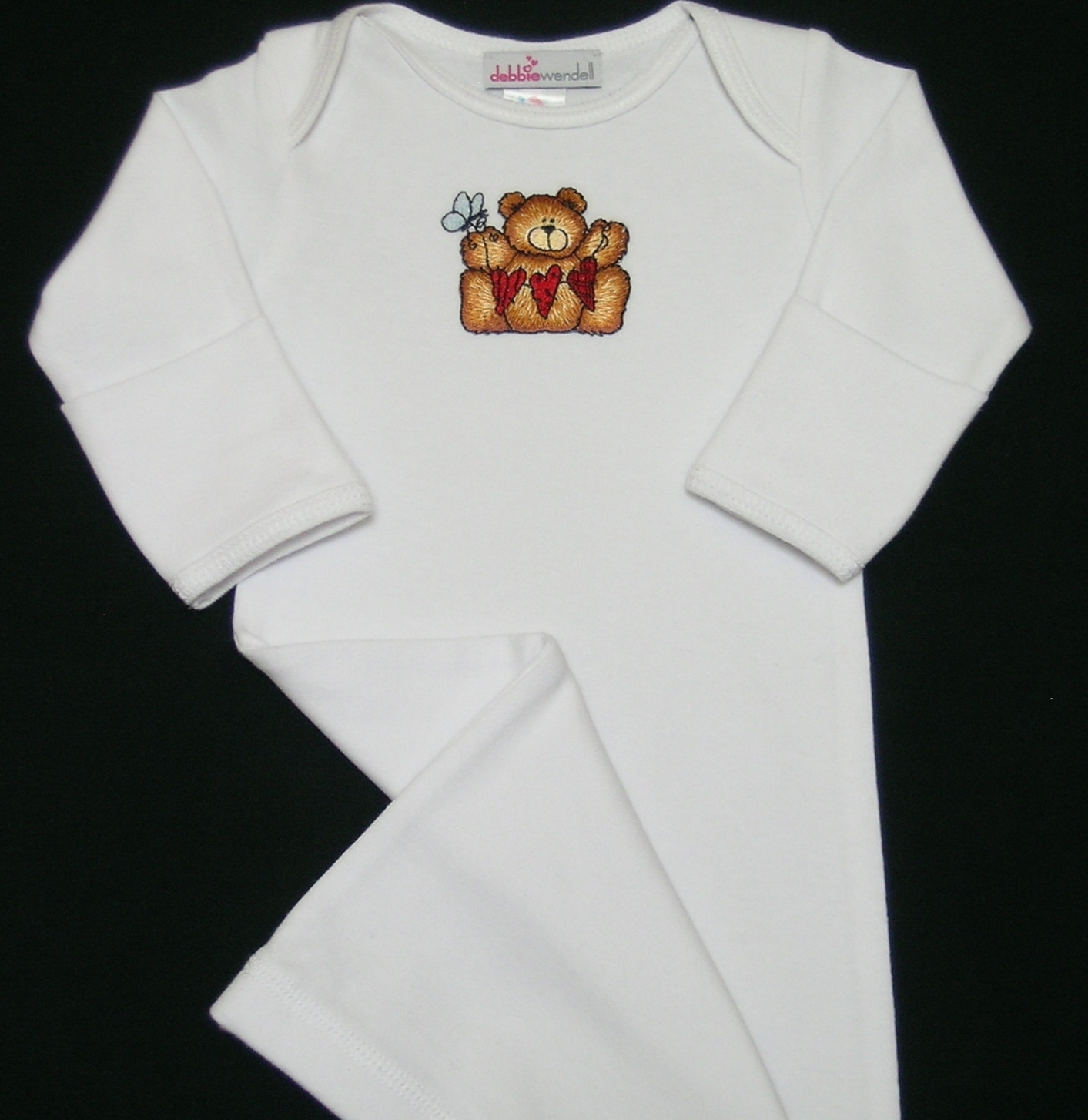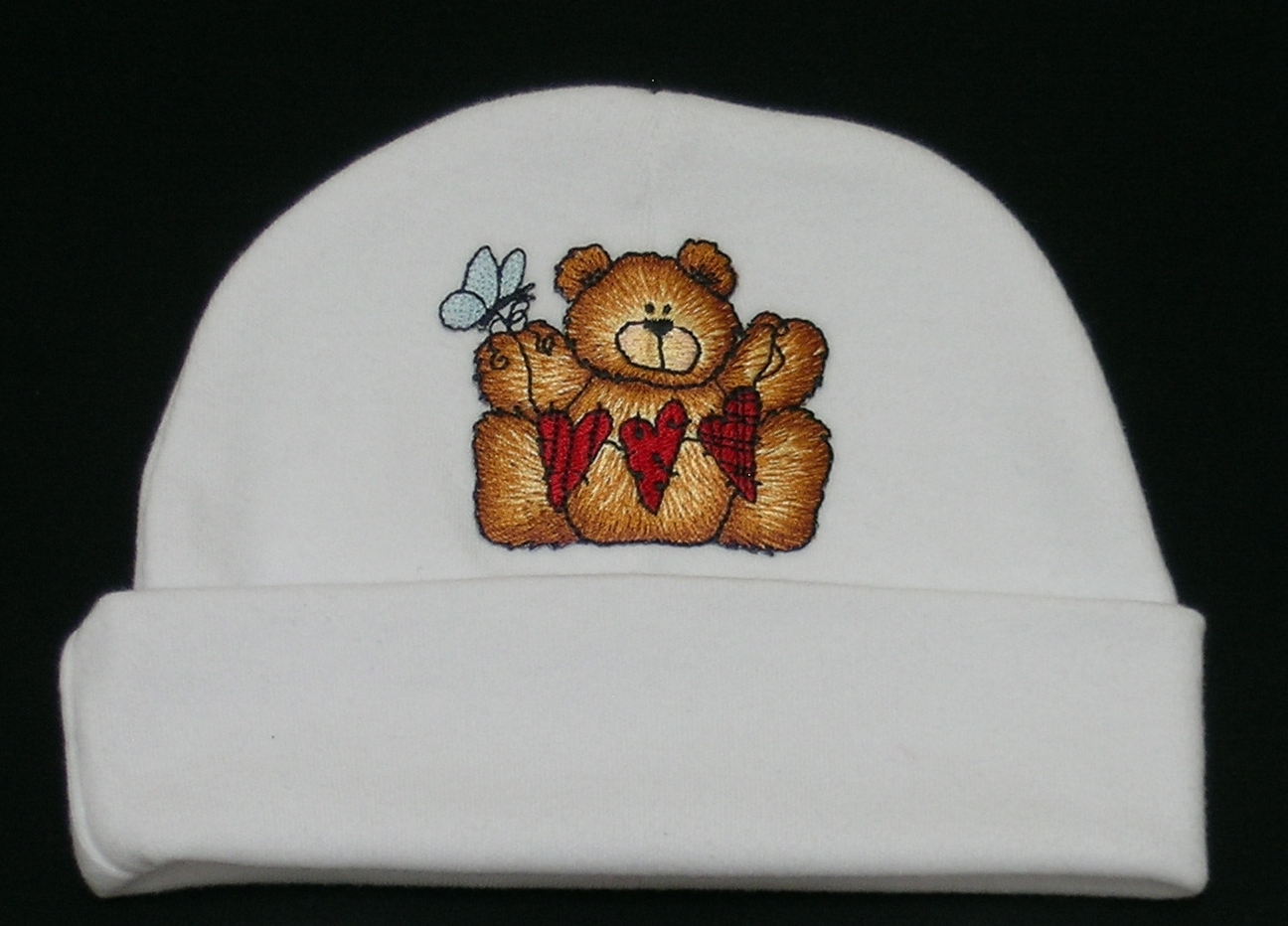 Teddy with Hearts Infant Gown and Beanie
How adorable will your baby look in this white infant gown and beanie with a Teddy Bear and string of Hearts applique. The gown and beanie are made from 100% cotton. There is nothing on the inside of the gown or cap to scratch the baby.
The gown and beanie fits 0-3mo. Machine wash on delicate, dry flat.
The gown and beanie were designed for day wear only. They are not intended for sleep ware.
They are available to ship within 2 business days.
If you're looking for gift for a special baby this is it!
Shipping is free in the USA.