Mother Hen Onesie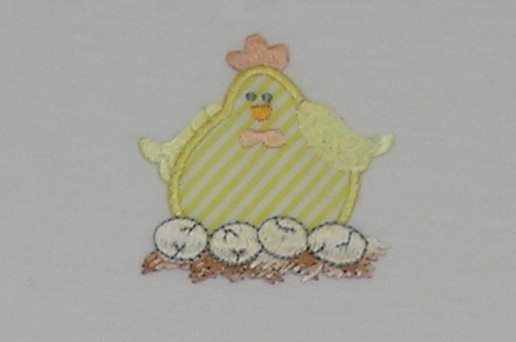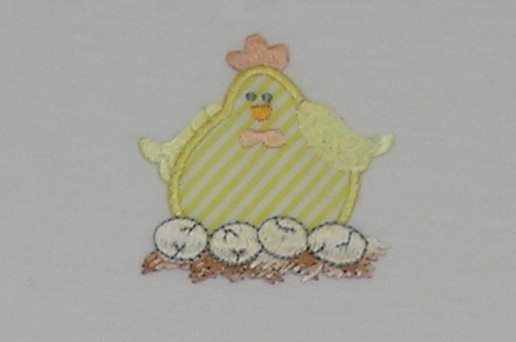 Mother Hen Onesie
This mother hen sits and waits patiently for her eggs to hatch on a white onesie. Her colors are yellow, white, peach, orange and blue. Her eggs are white.
The onesie is made in the USA of gentle 100% combed cotton fabric, and is specifically designed to fit the contours of a baby, while providing great fit and comfort. It features a 3 snap closure underneath and comes in a delicate lap T design. The neck, sleeve and bottom binding is 3/8".
Your baby can wear this comfortable 100% cotton onesie alone or with pants. The onesie is available in sizes 6-12mo or 18-24mo.
As always, shipping is free in the USA.