Kisses 25 Cents Rhiestone Onesie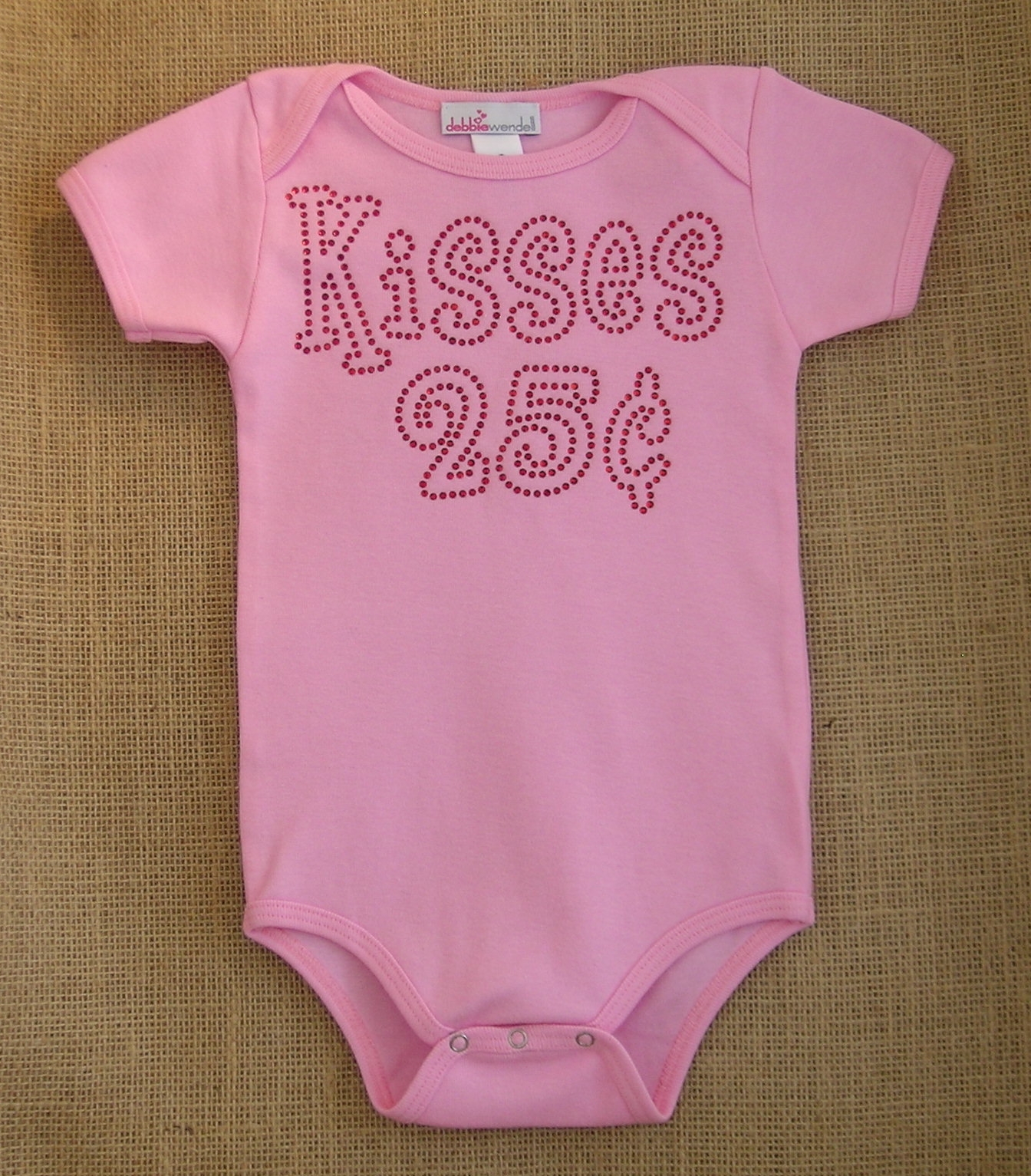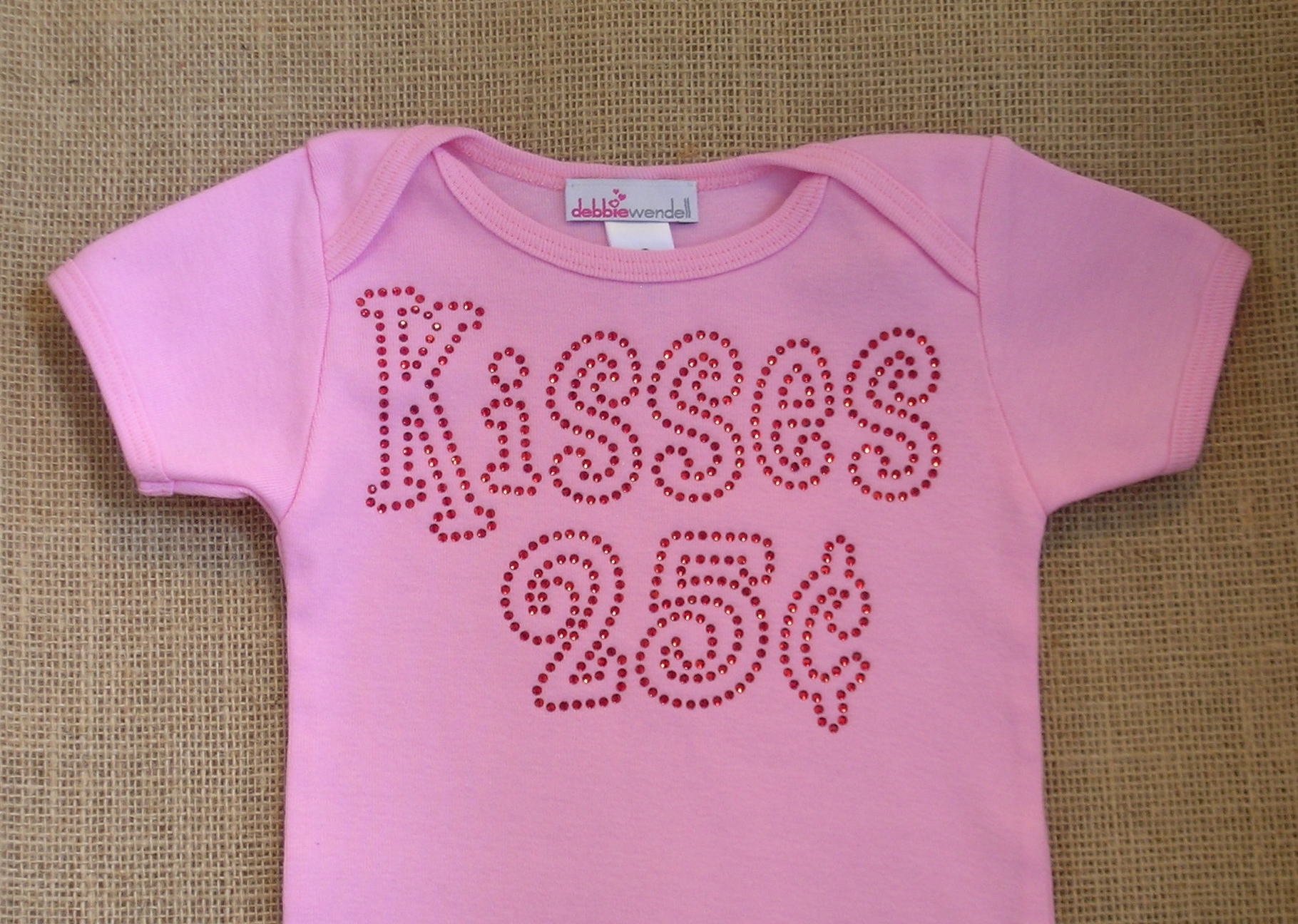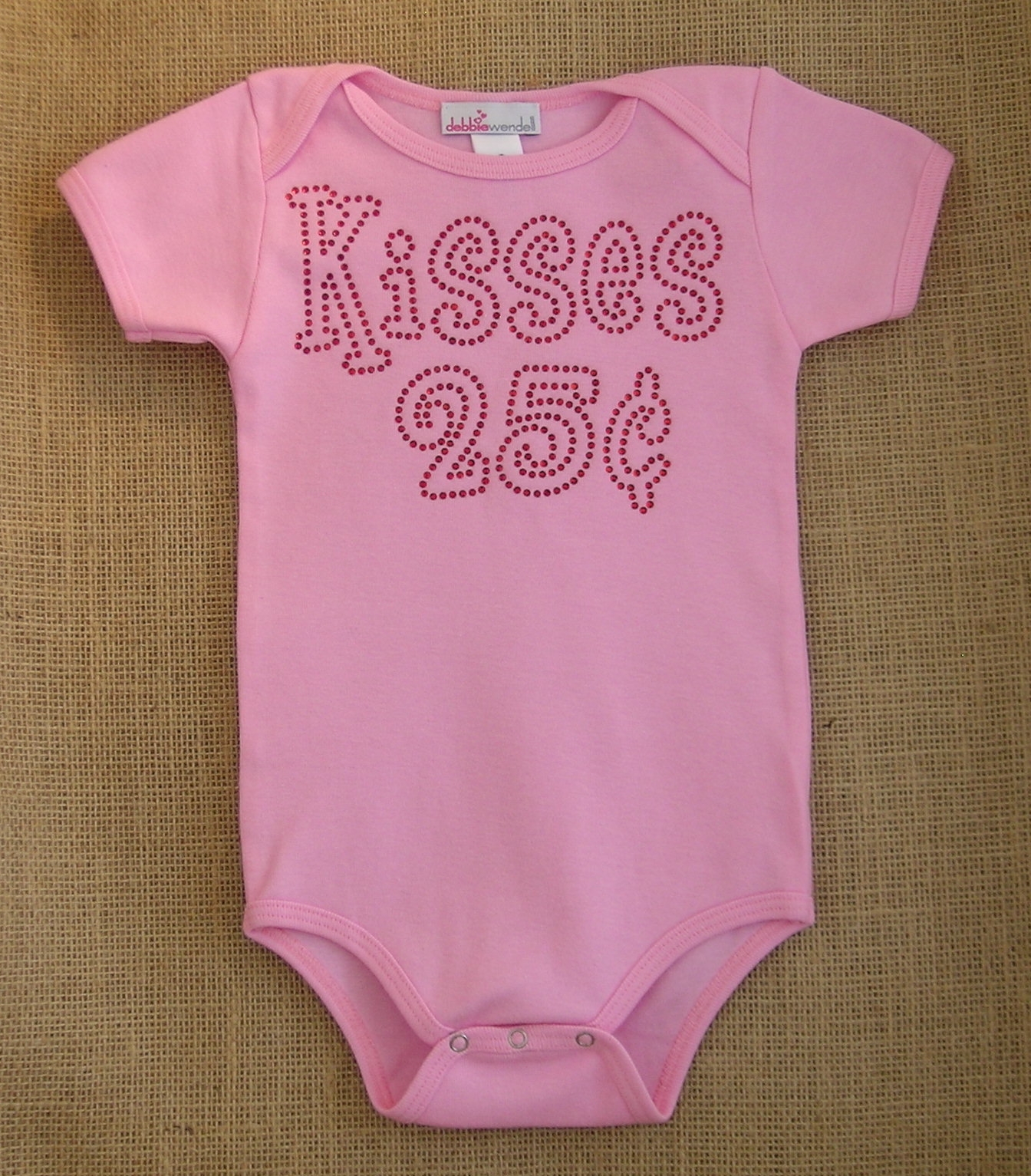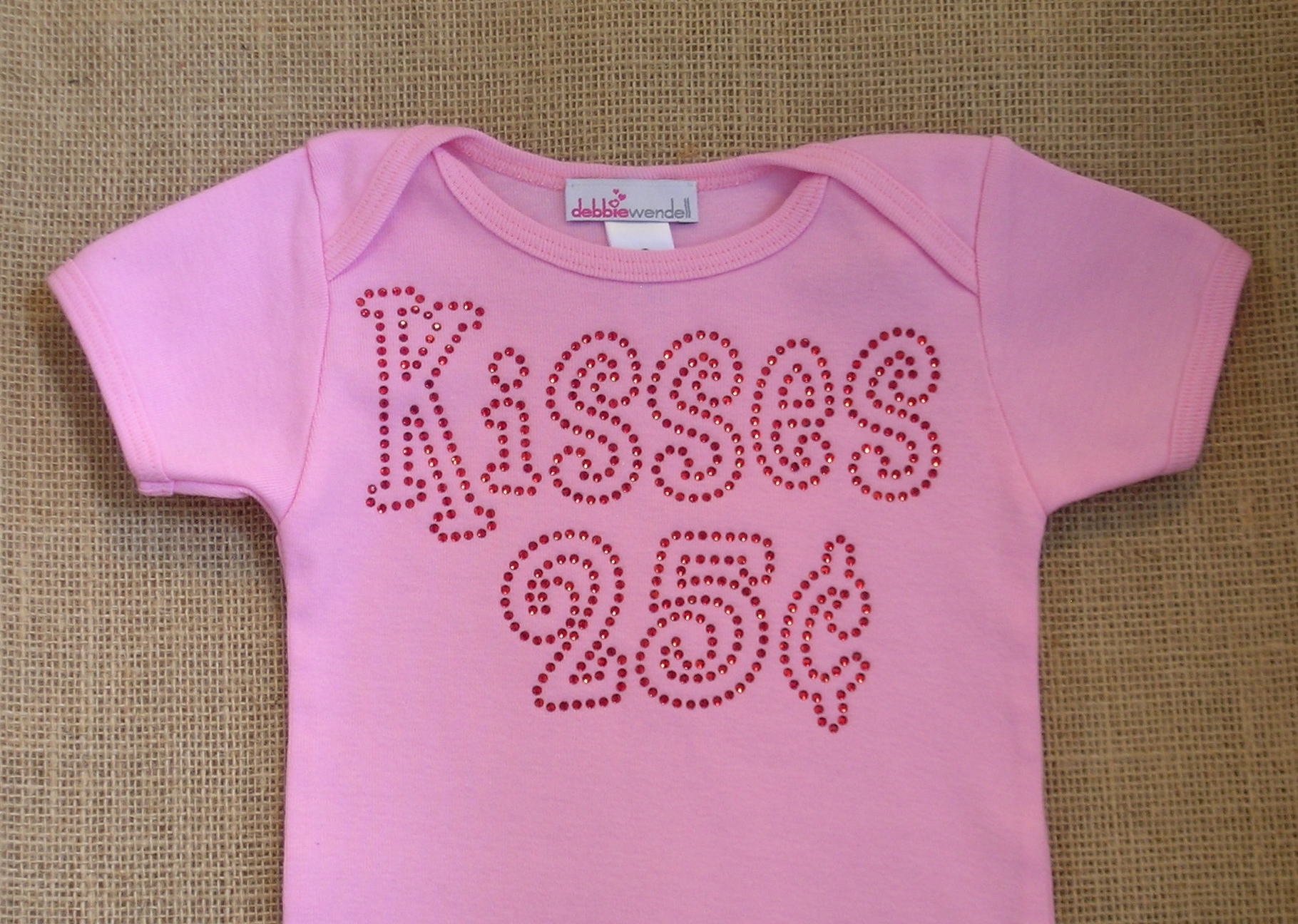 Kisses 25 Cents Rhiestone Onesie
Adorable is but one word to describe this pink with red rhinestones onesie that says Kisses .25. Your baby will be comfortable as well in 100% cotton.
This updated version of the original classic infant one piece is set apart from most other one piece styles. It is made in the USA by American Apparel of gentle 100% combed cotton fabric, and is specifically designed to fit the contours of a baby, while providing great fit and comfort. It features a 3 snap closure underneath and comes in a delicate lap T design. The neck, sleeve and bottom binding is 3/8". It is available in two sizes 6-12mo. and 18-24mo.
As with anything that is embellished for babies never leave them unattended. The onesie was designed for day wear only. It is not intended for sleep ware.
This item is available to be shipped within 2 business days from the date of your order.
As always, shipping is free in the USA.