Tennis Loving Cup Short Sleeve T-shirt, SSTT-04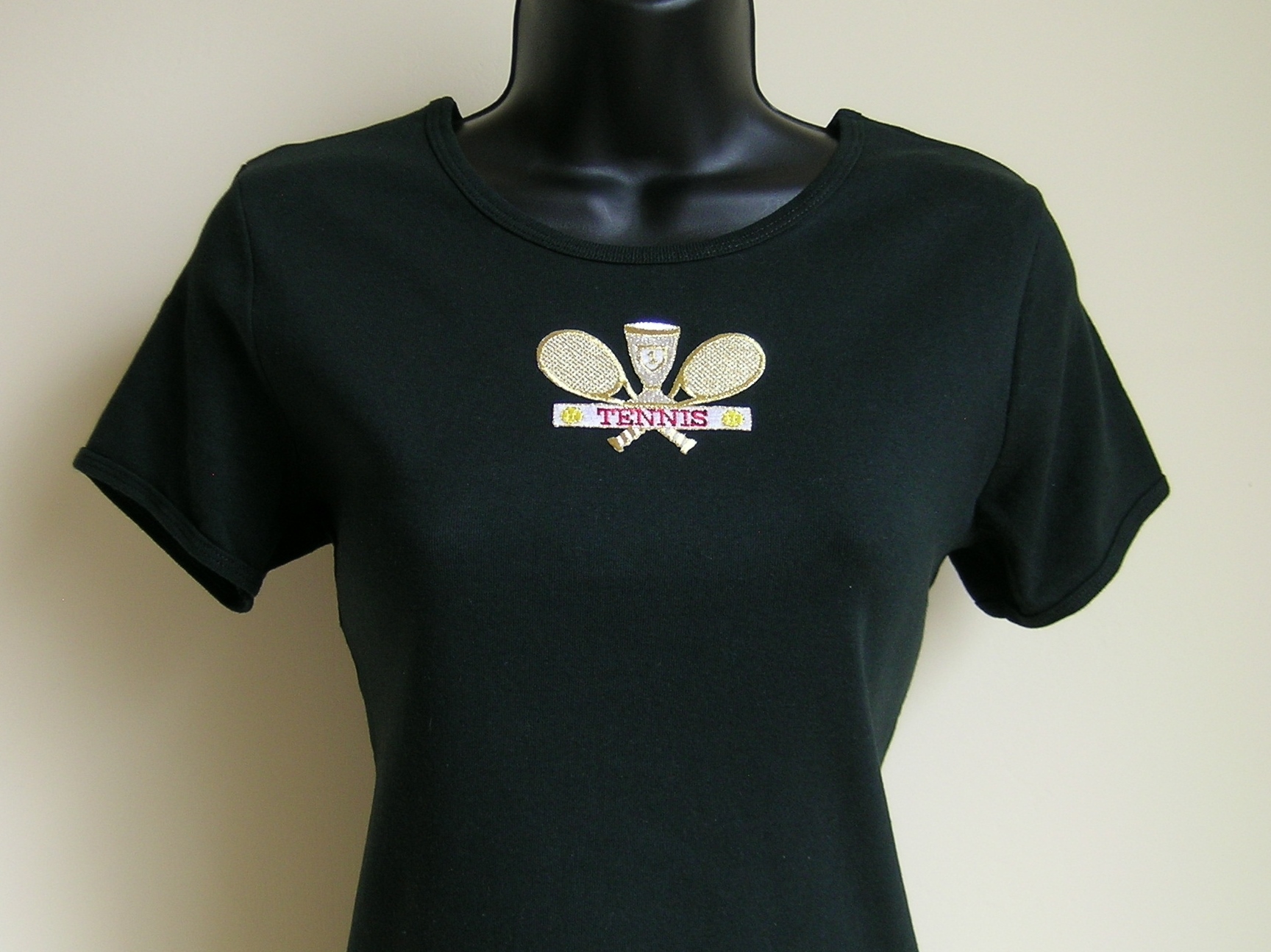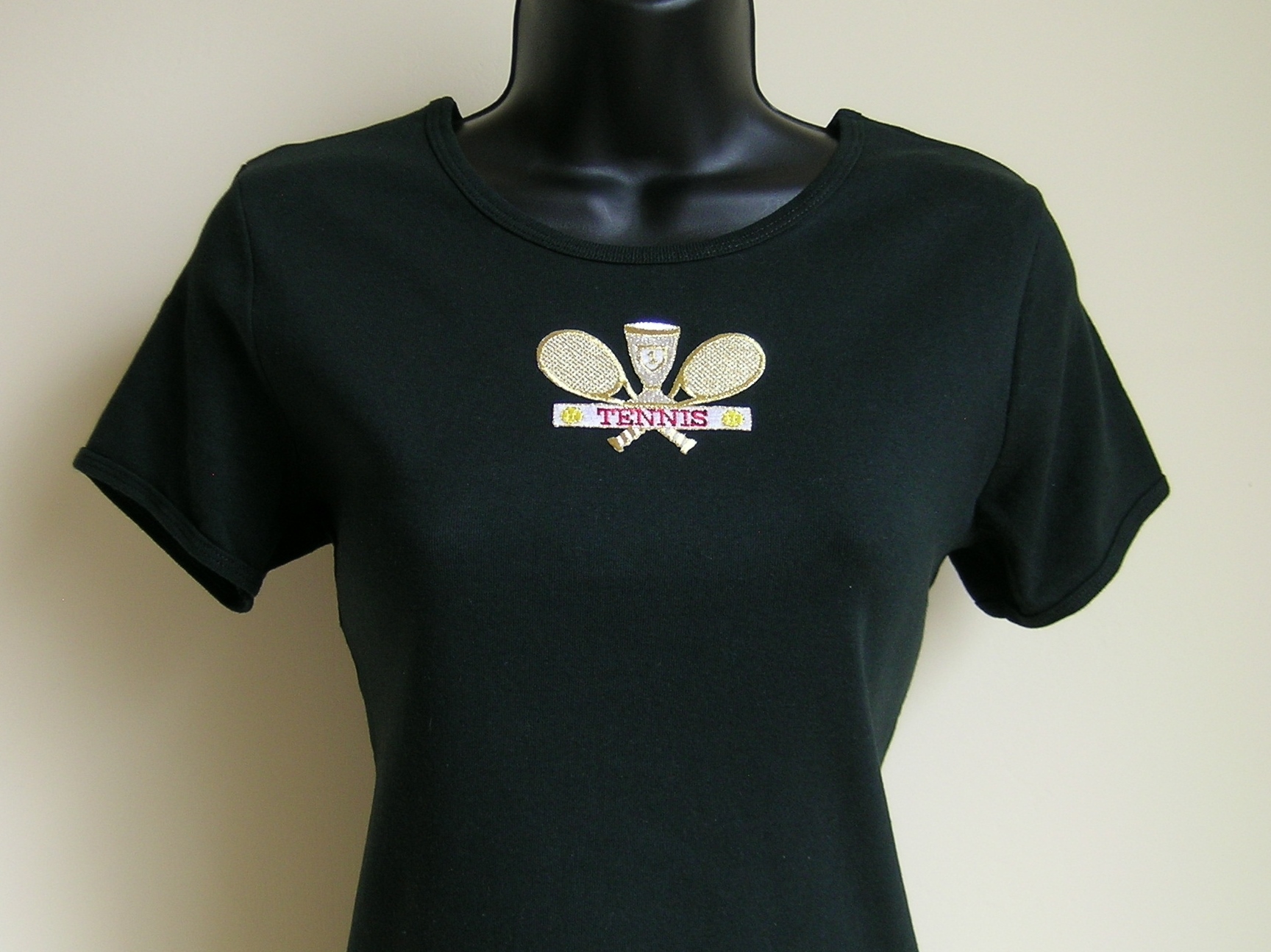 Tennis Loving Cup Short Sleeve T-shirt, SSTT-04
This black short sleeve T-shirt has a loving cup with two rackets and the word tennis in red. Made in the USA from 100% combed cotton baby rib for softness and comfort. Details include 1/2" binding on neck and sleeve with 1" bottom hem that is double stitched.
Sizes available: Small (0-2), Chest 30"-32", Waist 25"-26"
Medium (4-6), Chest 32"-34", Waist 27"-28"
Large (8-10), Chest 36"-38", Waist 30"-32"
Ex. Large (12-14), Chest 40"-42", Waist 33"-35"
XX Large (16-18), Chest 44"-46", Waist 36"-38"
If you like your shirts to fit loose, I recommend that you order a size up.
As always, shipping is free in the USA.