Lady Golfer Gift Basket, GB-02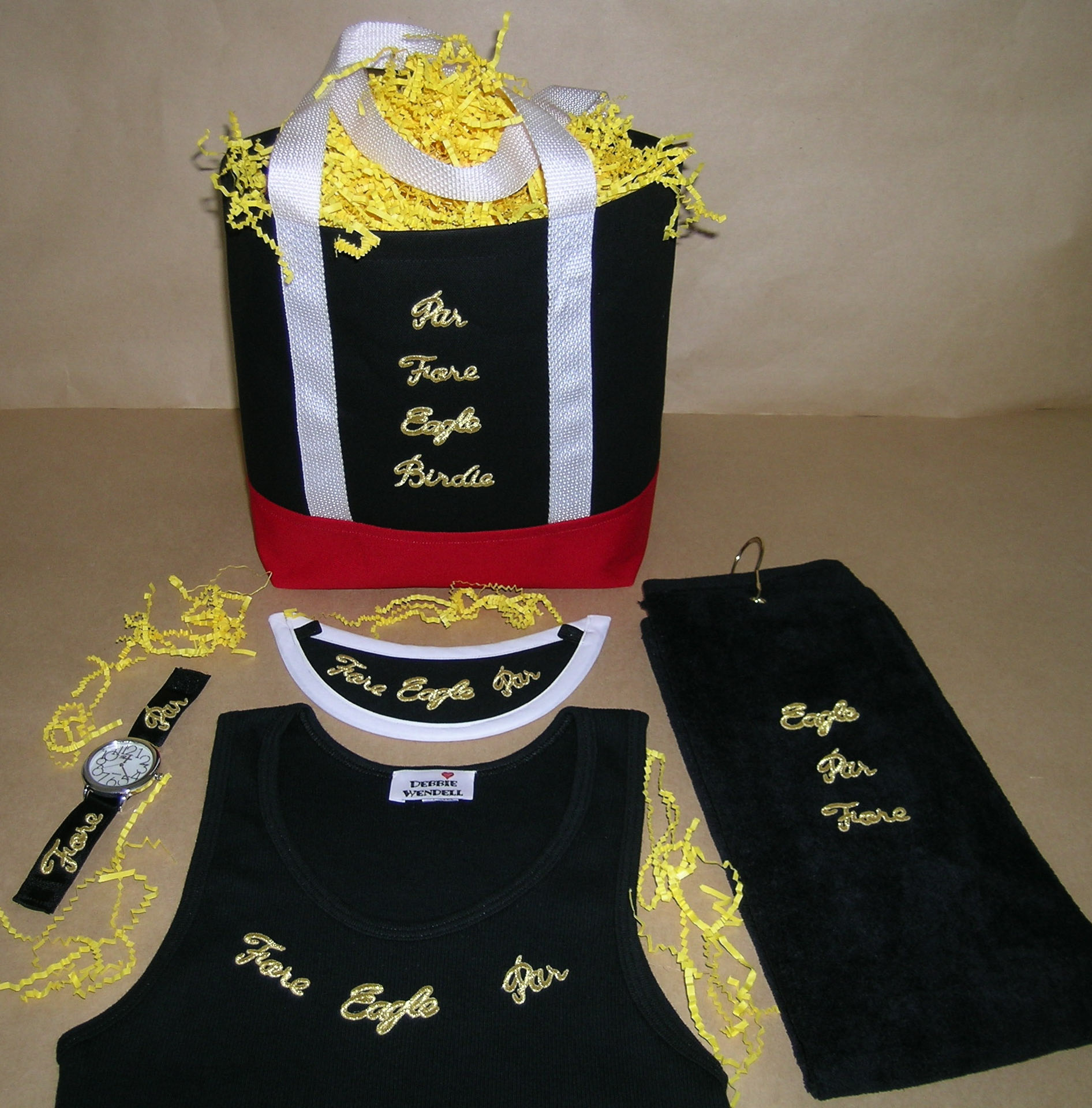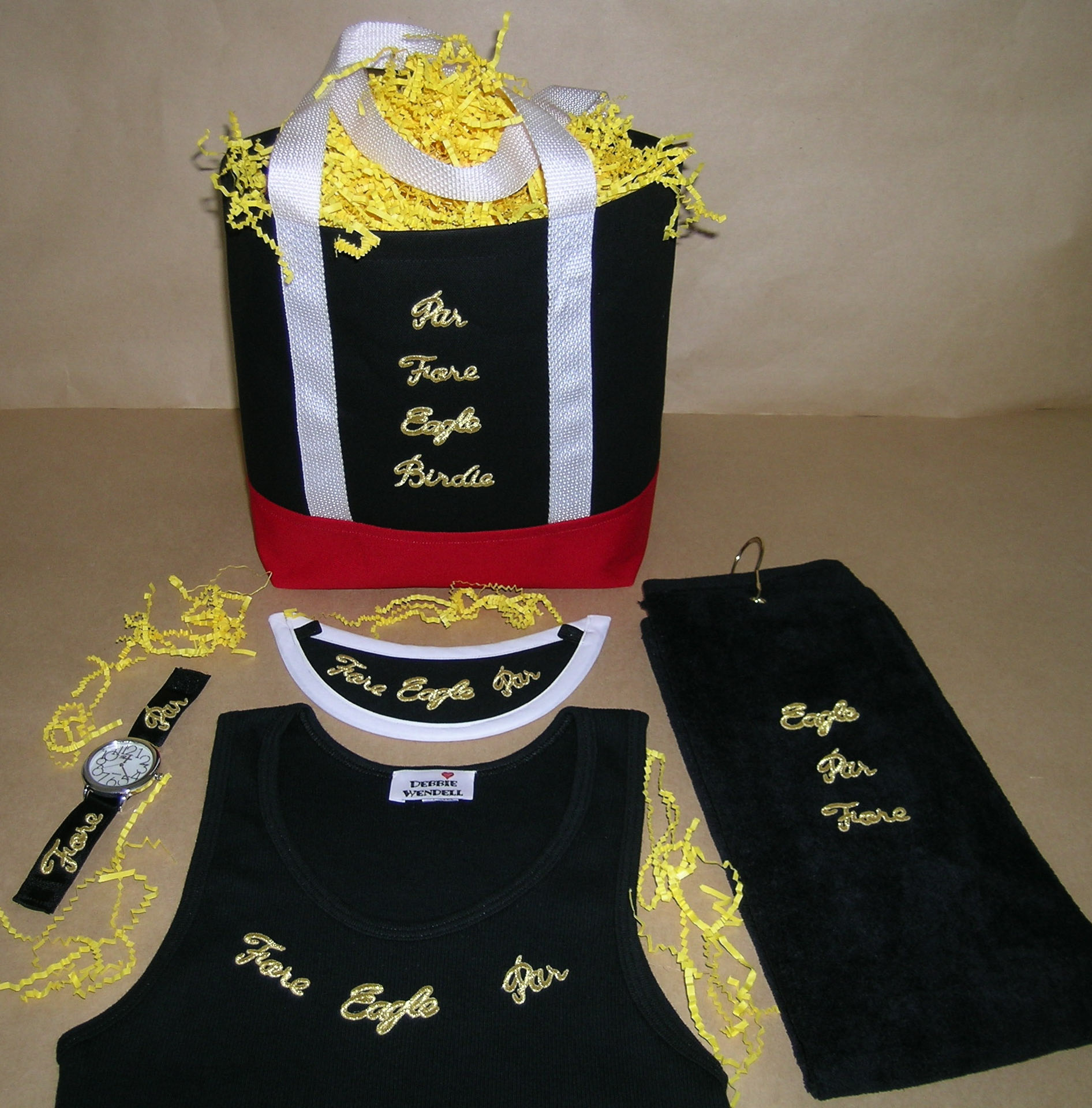 Lady Golfer Gift Basket, GB-02
This lady golfer gift basket contains:
1-Golf Towel- The perfect accessory on any golf bag is this thick 100% cotton tri-fold terry velour golf towel in black. The towel measures 16"x26" and features a grommet and hook. It is machine washable.
1-Tank T-shirt -The words Fore, Eagle and Par in gold letters adorn a black tank T-shirt. The tank is made in the USA from 100% cotton. Sizes available:
Medium fits (0-6), Chest (inches) 32-34, Waist (inches) 27-28
Large fits ((8-10), Chest (inches) 36-38, Waist (inches) 30-32
Extra Large fits (12-14), Chest (inches) 40-42, Waist (inches) 33-35
XX Large fits (16-18), Chest (inches) 44-46, Waist (inches) 36-38
Please note that this is a fitted shirt.
1-Tote Bag- Golf script letters spell out Par, Fore, Eagle and Birdie on this golf inspired tote bag. Made in the USA from 100% cotton duck fabric, the colors are black and red with white polypropylene webbing. The bag measures 10"Wx11.5"Hx5"D. Spot clean only.
1-Visor- This visor says it all for the golfer. It has a black background with white trim and the words Fore, Eagle, Par are in gold letters. Made from 100% cotton (exclusive of design) it has a foam core and elastic loops. The visor measures 8.5"Wx3"D. Machine wash on delicate.
1-Ribbon Watch- The hand made black band is made from 7/8" grosgrain ribbon. The words Fore and Par are in gold script letters. It is available in: 7"(fits 6" wrist), 8" (fits 6 1/2" wrist) and 8 1/2" (fits 7" wrist). It is secured by velcro for a custom fit.
The watch face is by Geneva. It is gold toned and has a 1.25" circumference and stainless steel back. The face is white and easy to read black numbers.
Yellow crinkle paper, clear cellophane and curly ribbon make this a gift any lady golfer will love.
Shipping is free in the USA.