Pardon My French Rhinestone T-shirt, TTR-11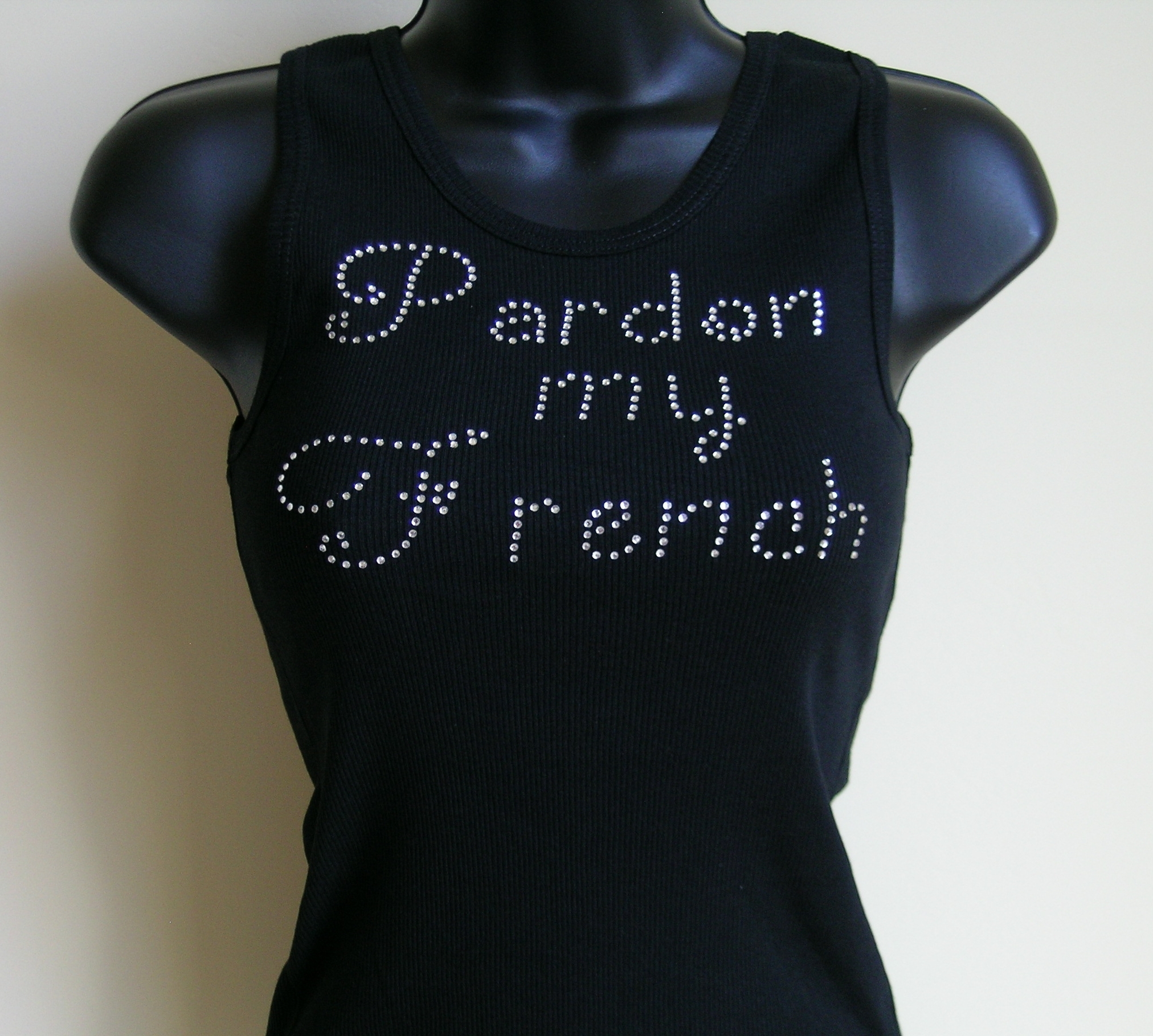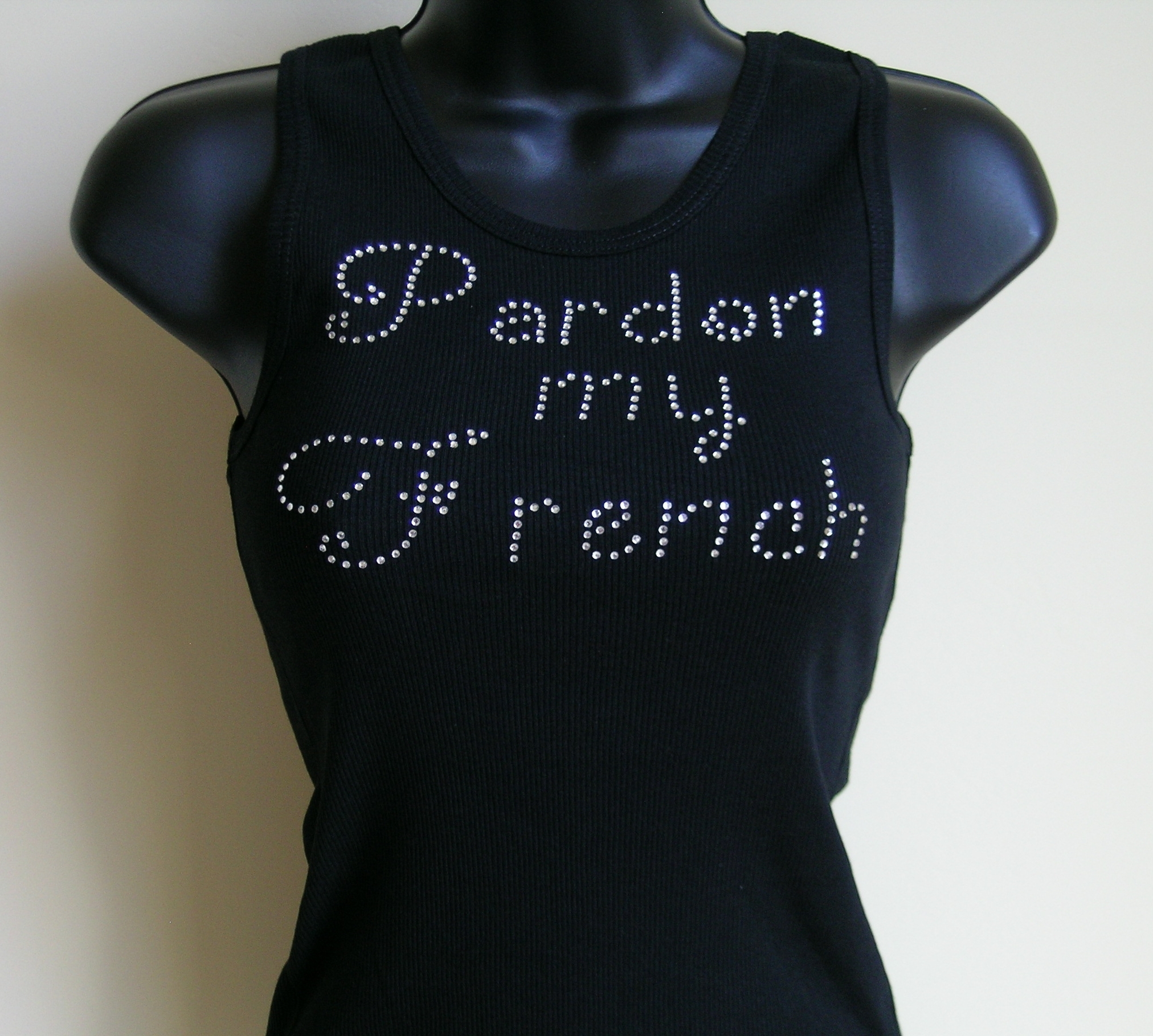 Pardon My French Rhinestone T-shirt, TTR-11
Pardon My French Rhinestone T-shirt.
This original rhinestone design is on a black 100% cotton tank T-shirt. The design was hand set in before it was applied to the shirt. It is also available on a white shirt with crystal or black rhinestones.
The shirt is made in the USA. Details include 2x1 rib, 3/8" neck and sleeve binding with a 3/4" hem.
Sizes available:
Medium fits (0-6), Chest (inches) 32-34, Waist (inches) 27-28
Large - fits (8-10), Chest (inches) 36-38, Waist (inches) 30-32
XLarge-fits (12-14), Chest (inches) 40-42, Waist (inches) 33-35
XXLarge-fits (16-18), Chest (inches) 44-46, Waist (inches) 36-38
Please note that this is a fitted shirt.
Machine wash this garment in cold water on delicate inside out. Hang or dry flat.
This item is available to be shipped within 2 business days from the date of your order.
Shipping is free in the USA.