Living The Dream Rhinestone Short sleeve T-shirt, TTR-06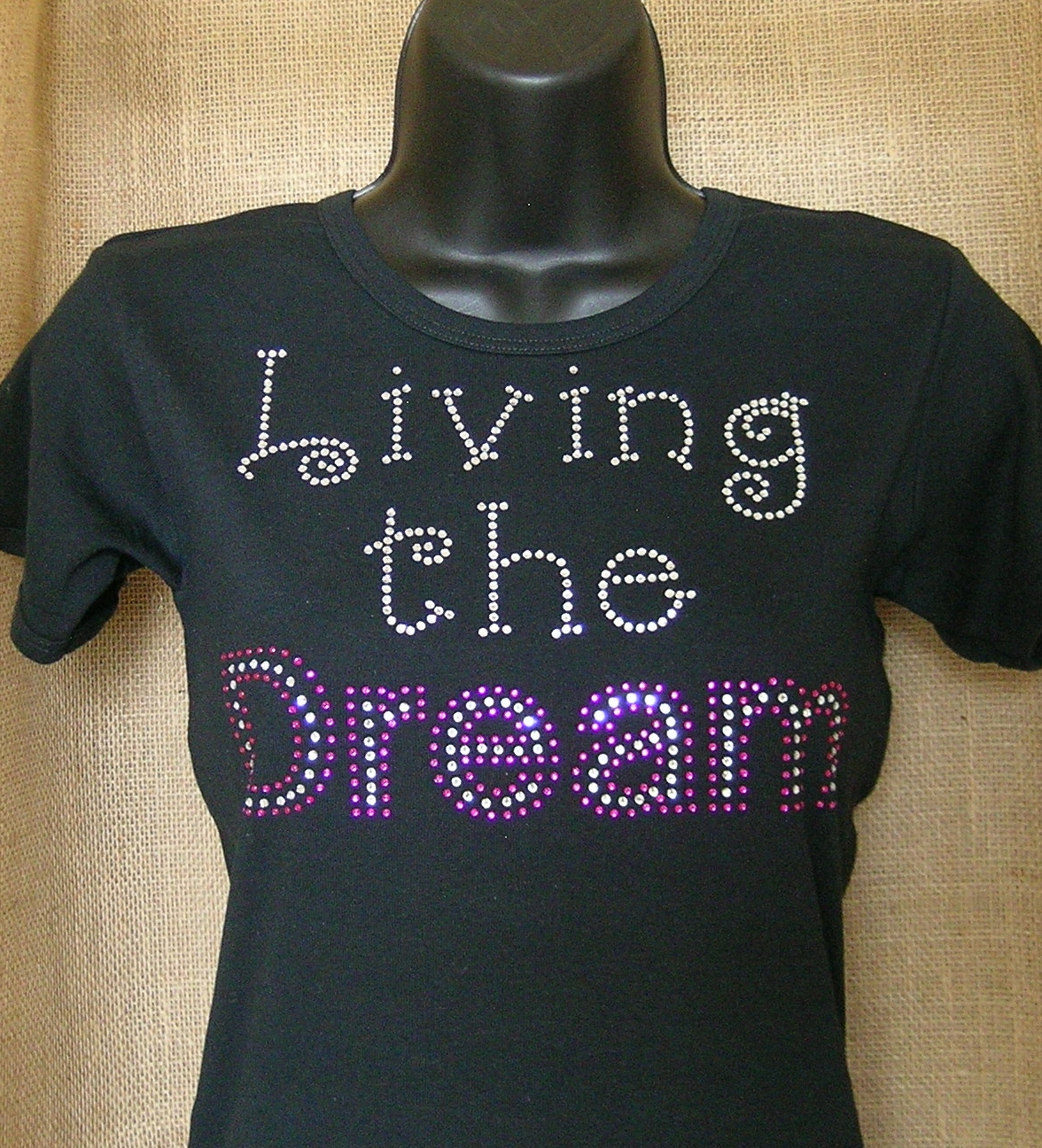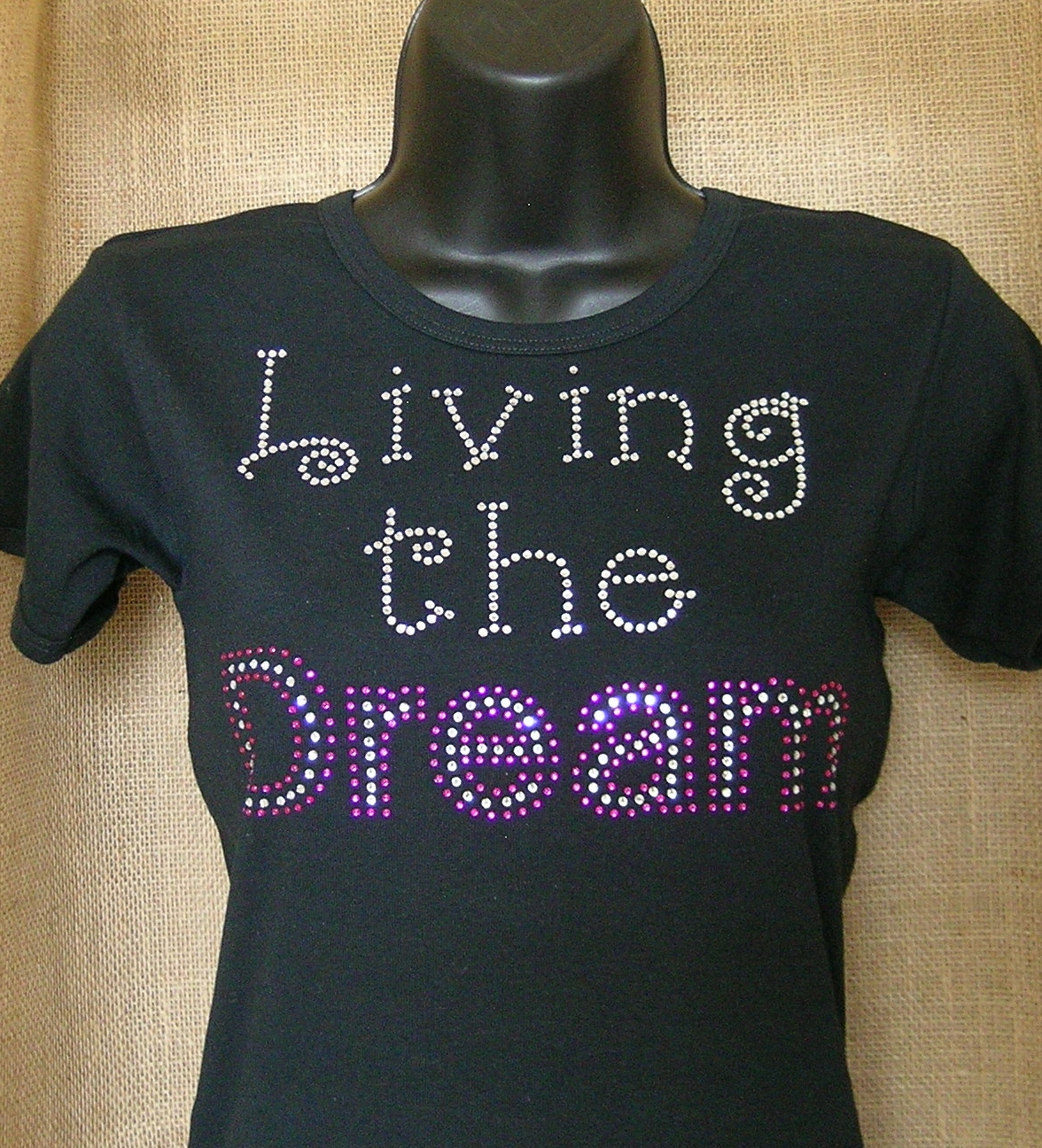 Living The Dream Rhinestone Short sleeve T-shirt, TTR-06
How many of us are living our dream and are responsible for our own futures? Celebrate your independence and show the world it can be done! This original design was hand set in crystal and hot pink rhinestones before it was applied to the shirt. It is also available in white.

Machine wash this garment in cold water on delicate inside out. Hang or dry flat.
The shirt is made in the USA from 100% cotton.
Sizes available:
Medium fits (0-6), Chest (inches) 32-34, Waist (inches) 27-28
Large fits ((8-10), Chest (inches) 36-38, Waist (inches) 30-32
Extra Large fits (12-14), Chest (inches) 40-42, Waist (inches) 33-35
XX Large fits (16-18), Chest (inches) 44-46, Waist (inches) 36
The shirts run small and I recommend you order a size up.
This shirt would make a great gift for someone who just retired.
Shipping is free in the USA.