Embroidered Forest Pillow Wrap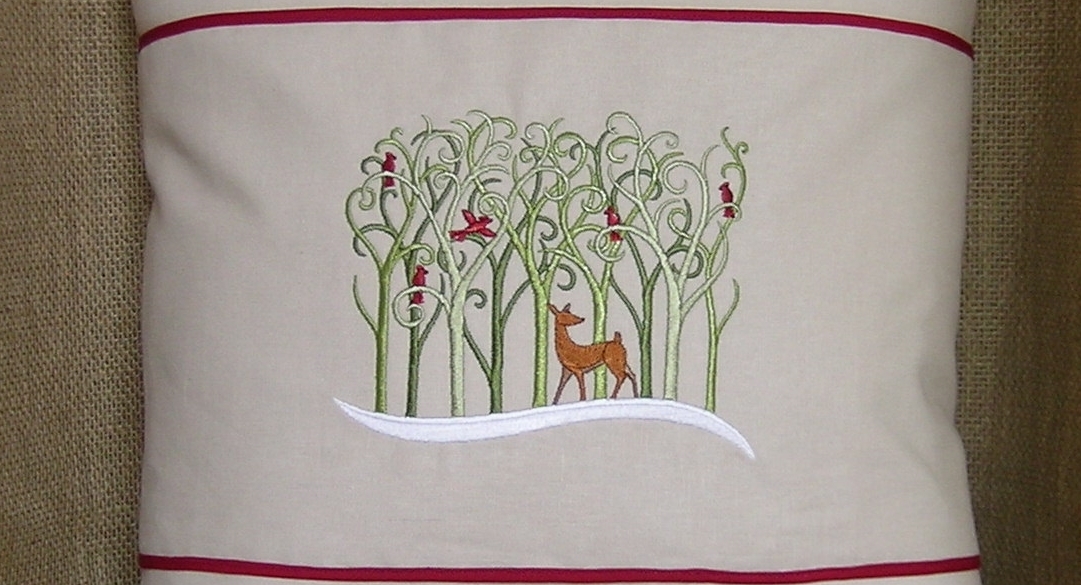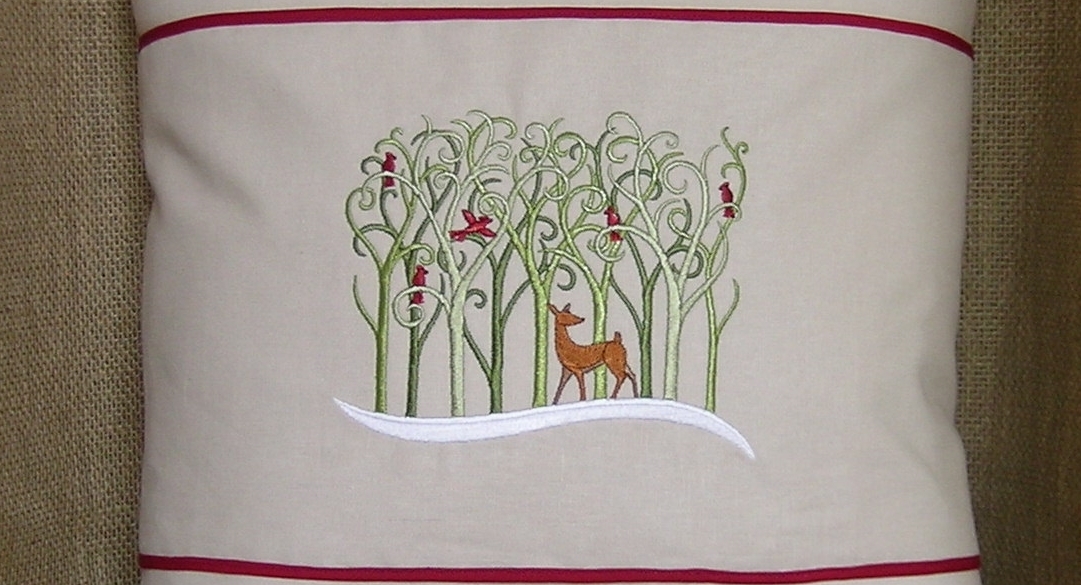 Embroidered Forest Pillow Wrap
This embroidered forest pillow wrap was designed for pillows that measure 14"x14", 16"x16" or 18" x 18". When ordering please select the size pillow that you want the wrap will fit. Change out your favorite toss pillow for a new look.
The pillow wrap is embroidered with elegant filigree forest scene with a deer and birds. The design is embroidered on natural colored linen in colors of green, red, lt. brown and white thread. It is lined in white and trimmed in red cotton and secured with velcro. The wrap measures 35"L x 8"W.
Dry clean only.
Shipping is free in the USA!