Embroidered Flamingo Christmas Stocking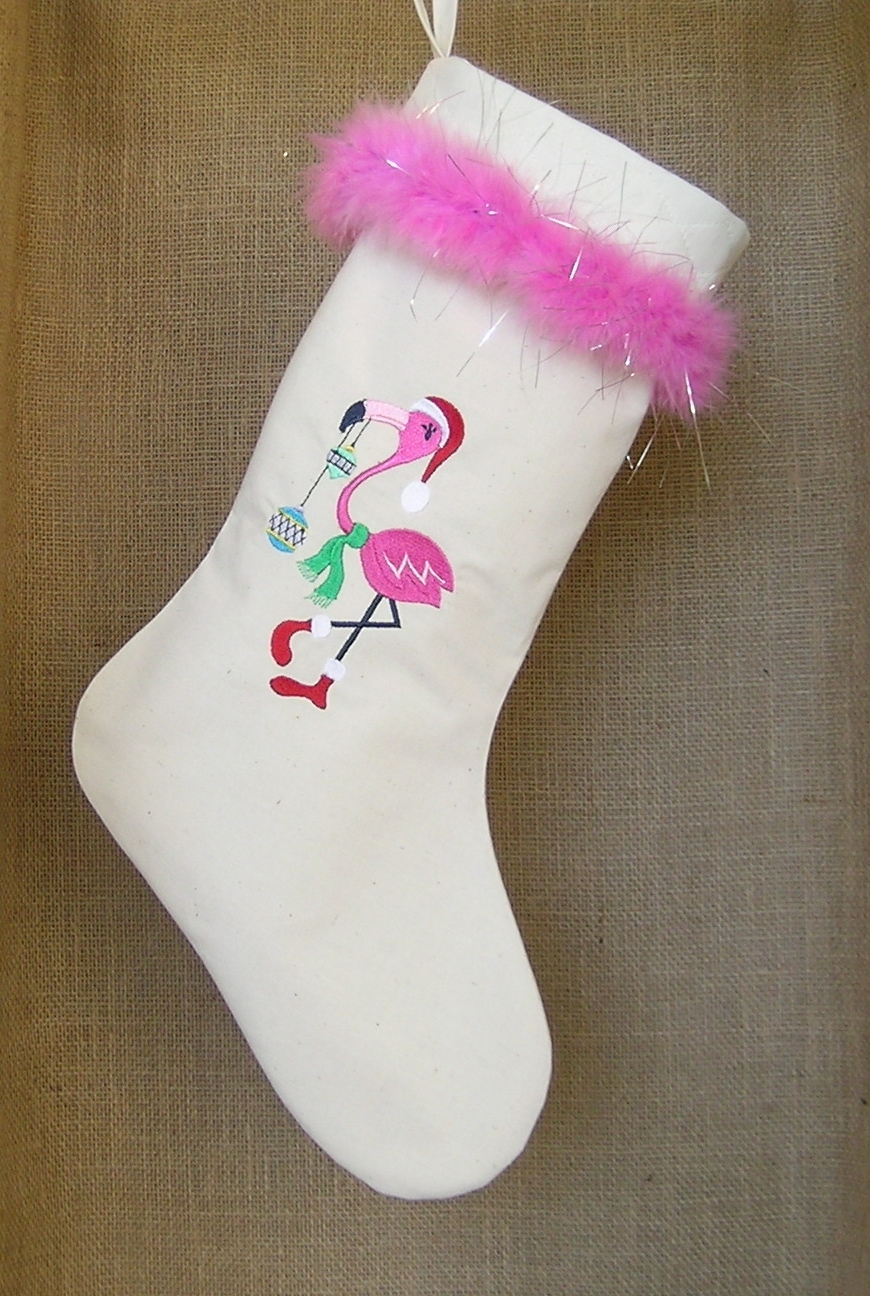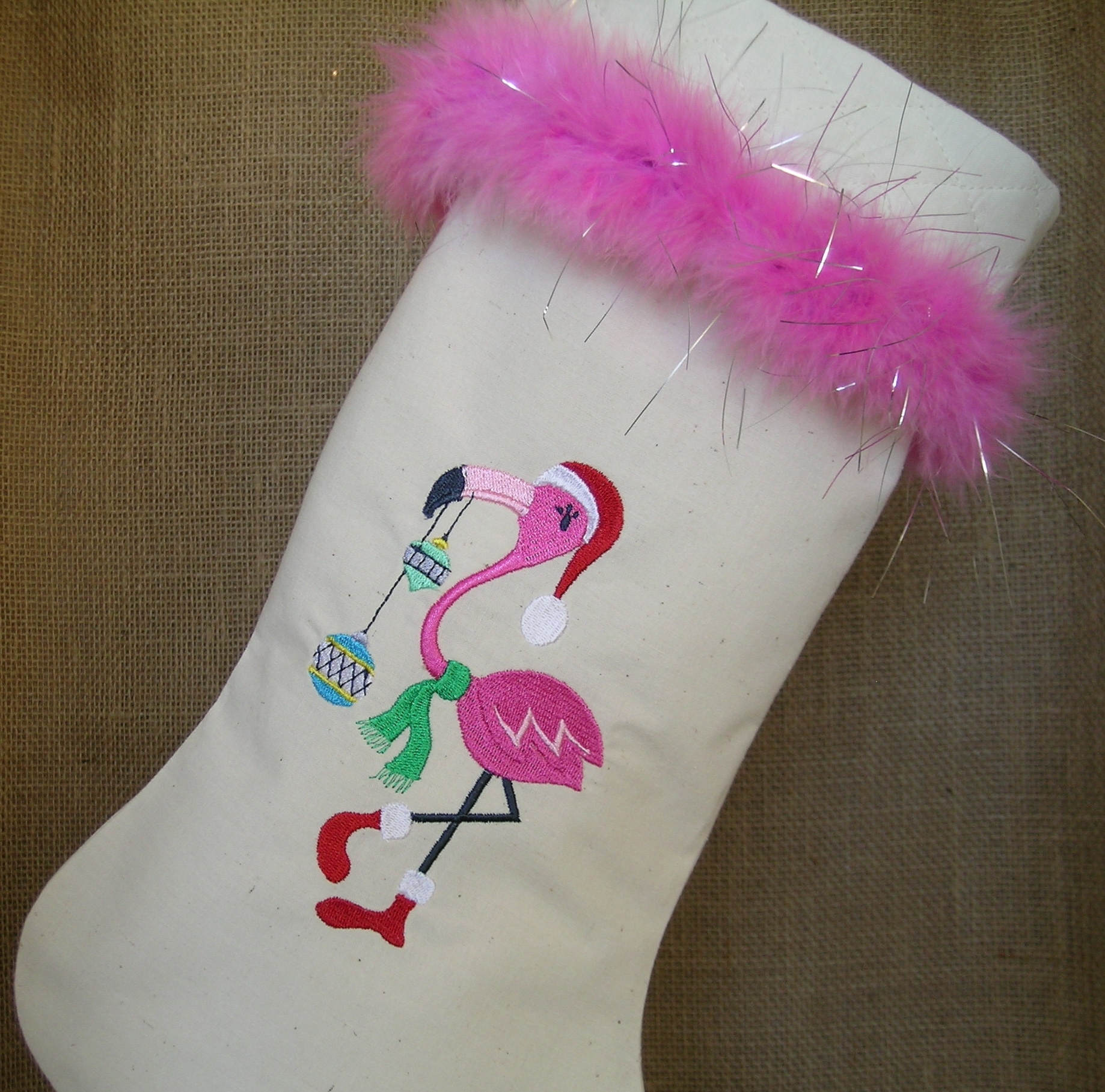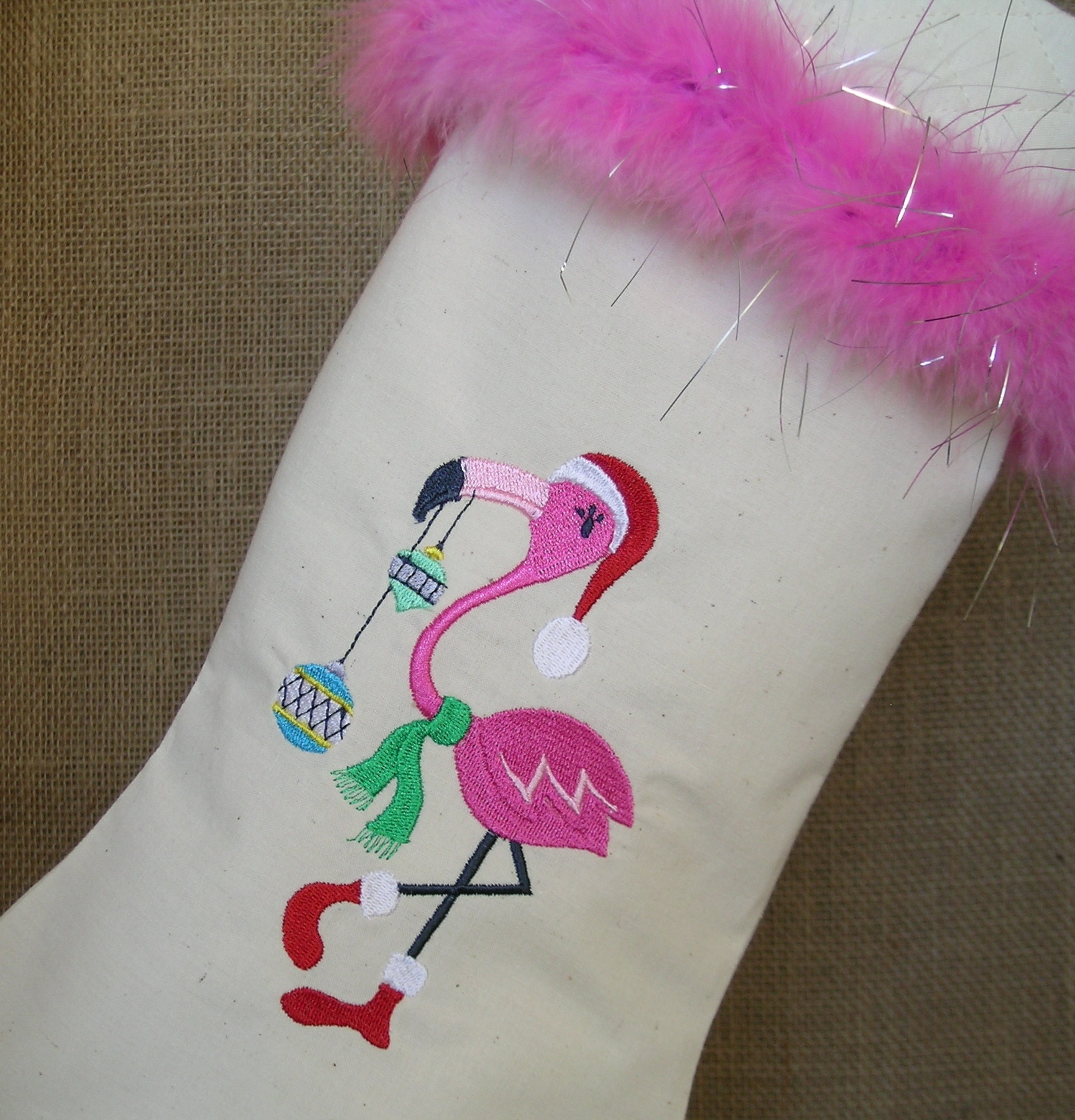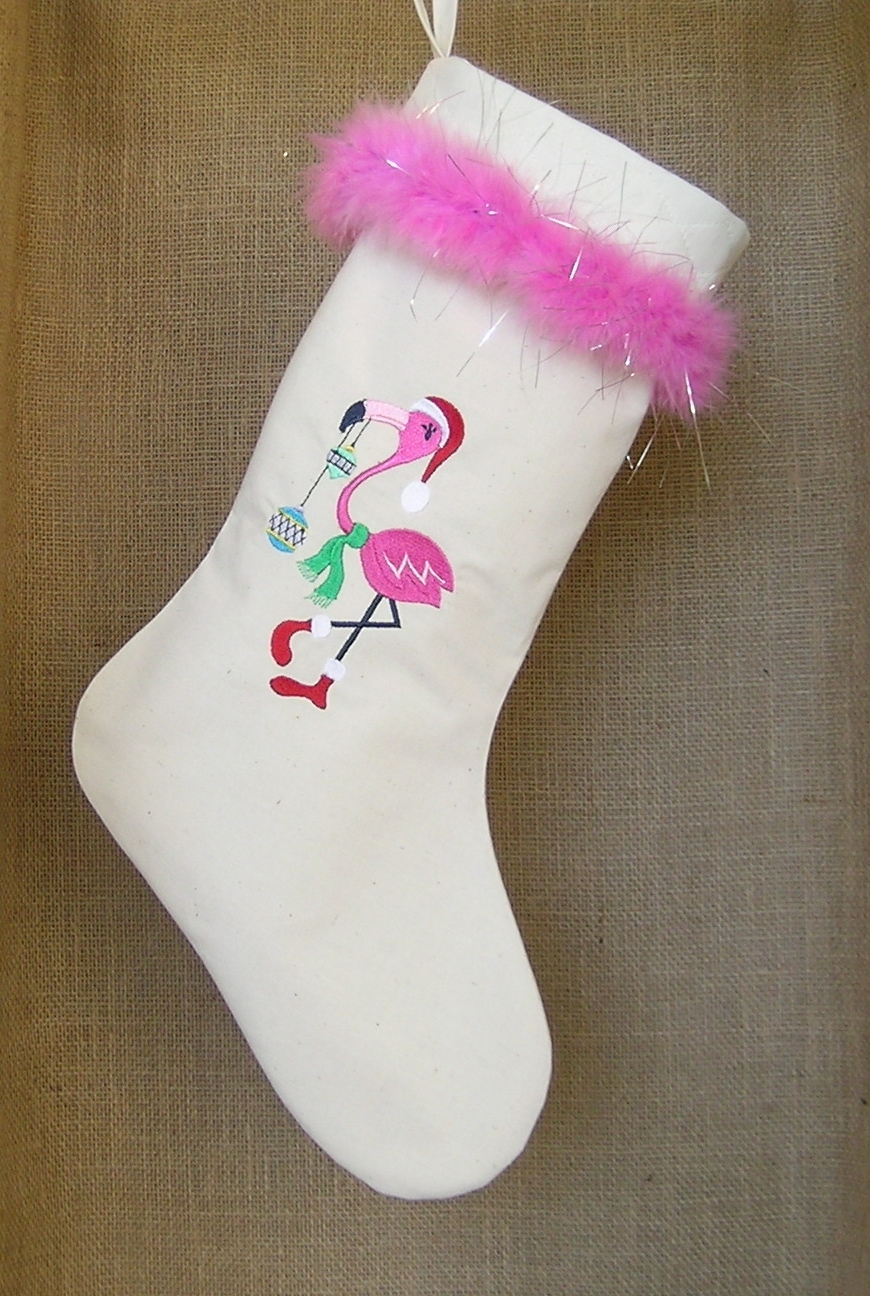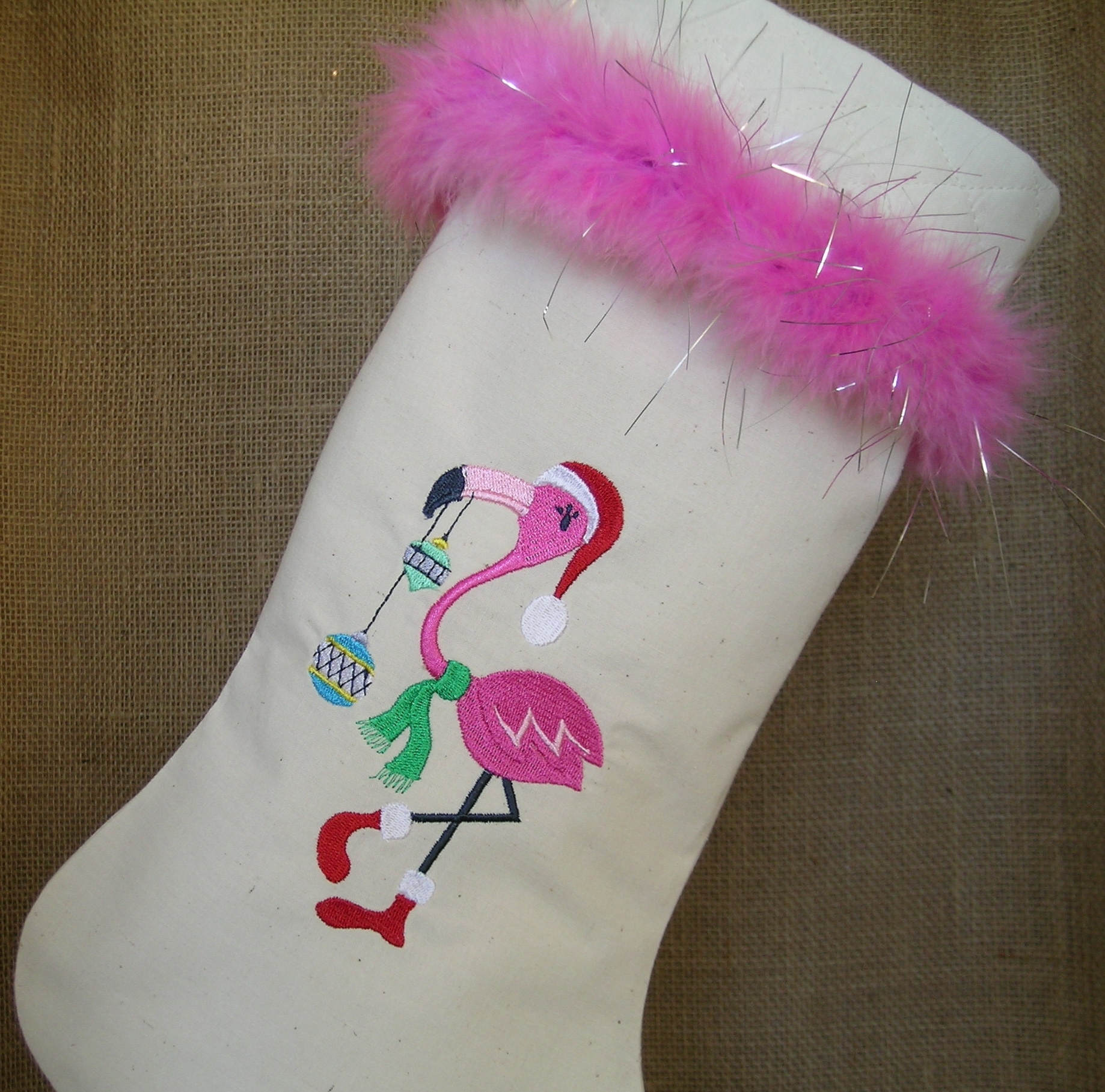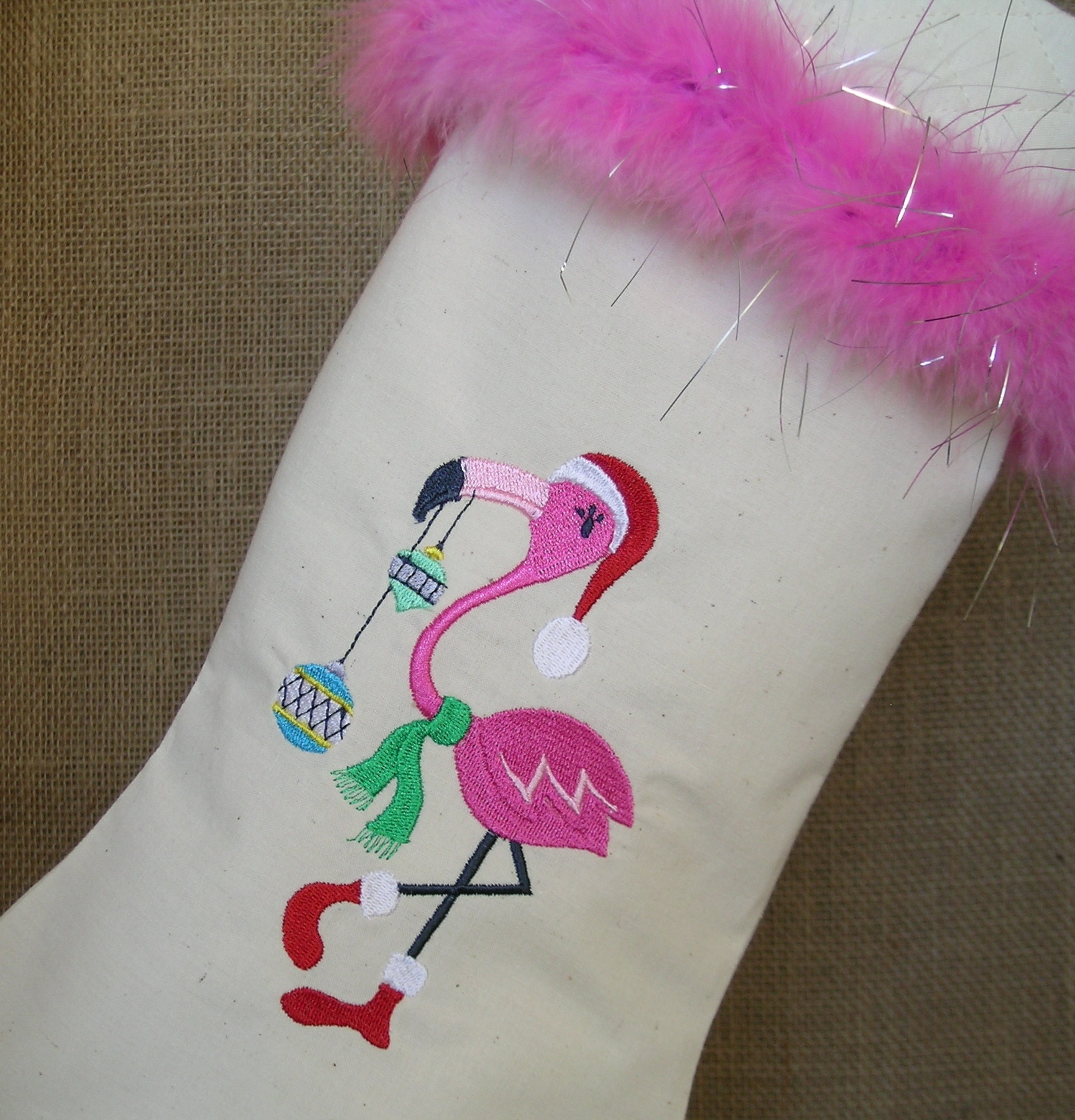 Embroidered Flamingo Christmas Stocking
This embroidered Flamingo Christmas stocking will please girls of all ages. The Flamingo design is embroidered with 10 different colors of thread to create a whimsical stockingthat will bring a smile to everyone who sees it. The stocking is made from 100% natural color heavyweight muslin with a natural colored quilted cuff . A pink marabou feather boa was used to decorate the cuff. The stocking is completely lined in cotton.
The finished stocking measures 17" from the top to the longest point at the toe and is 7" wide. The cuff band is 3" wide.
This stocking will be an added feature for years to come.
As always, shipping is free in the USA.