Leopard Print Personalized Christmas Stocking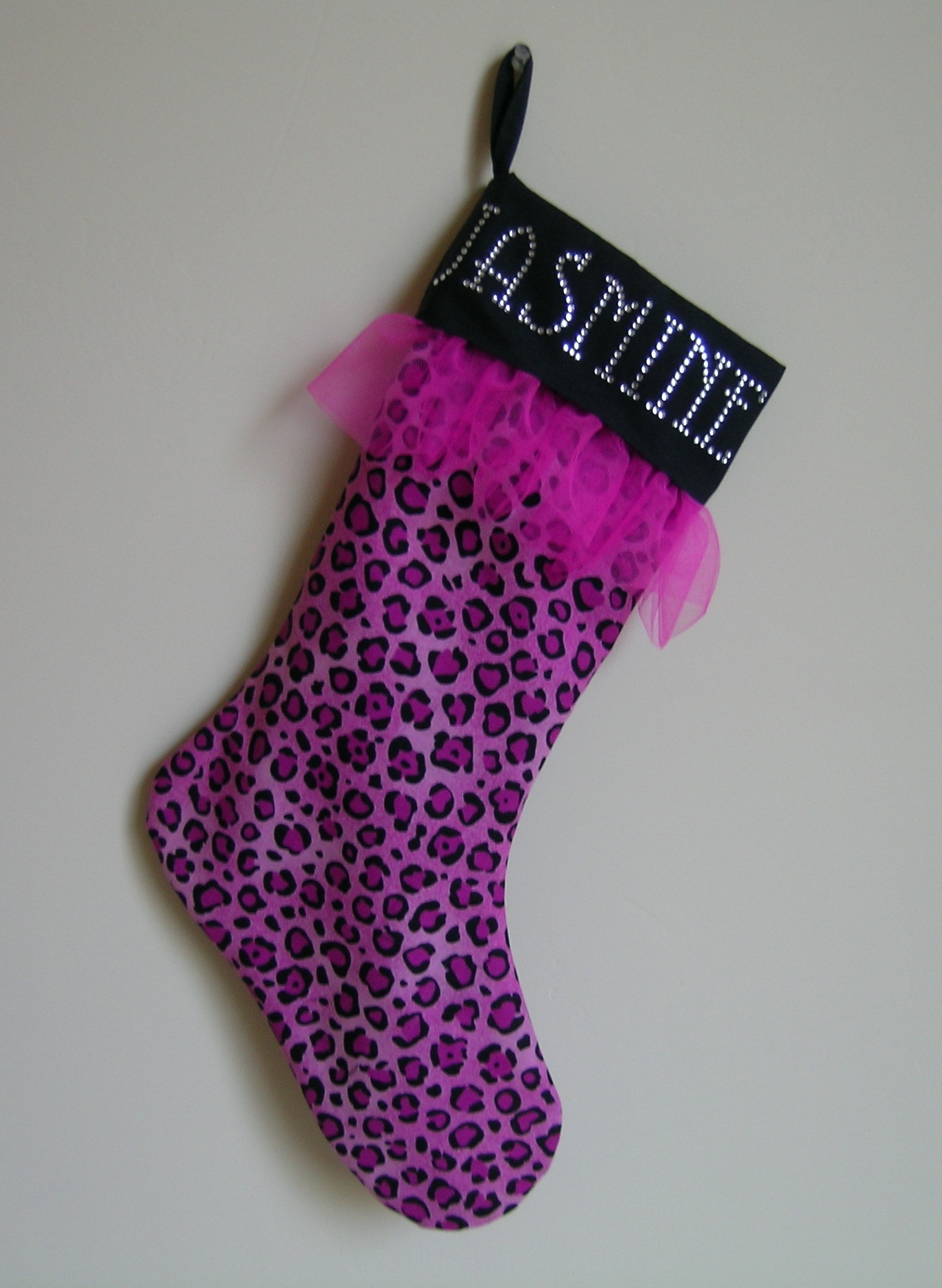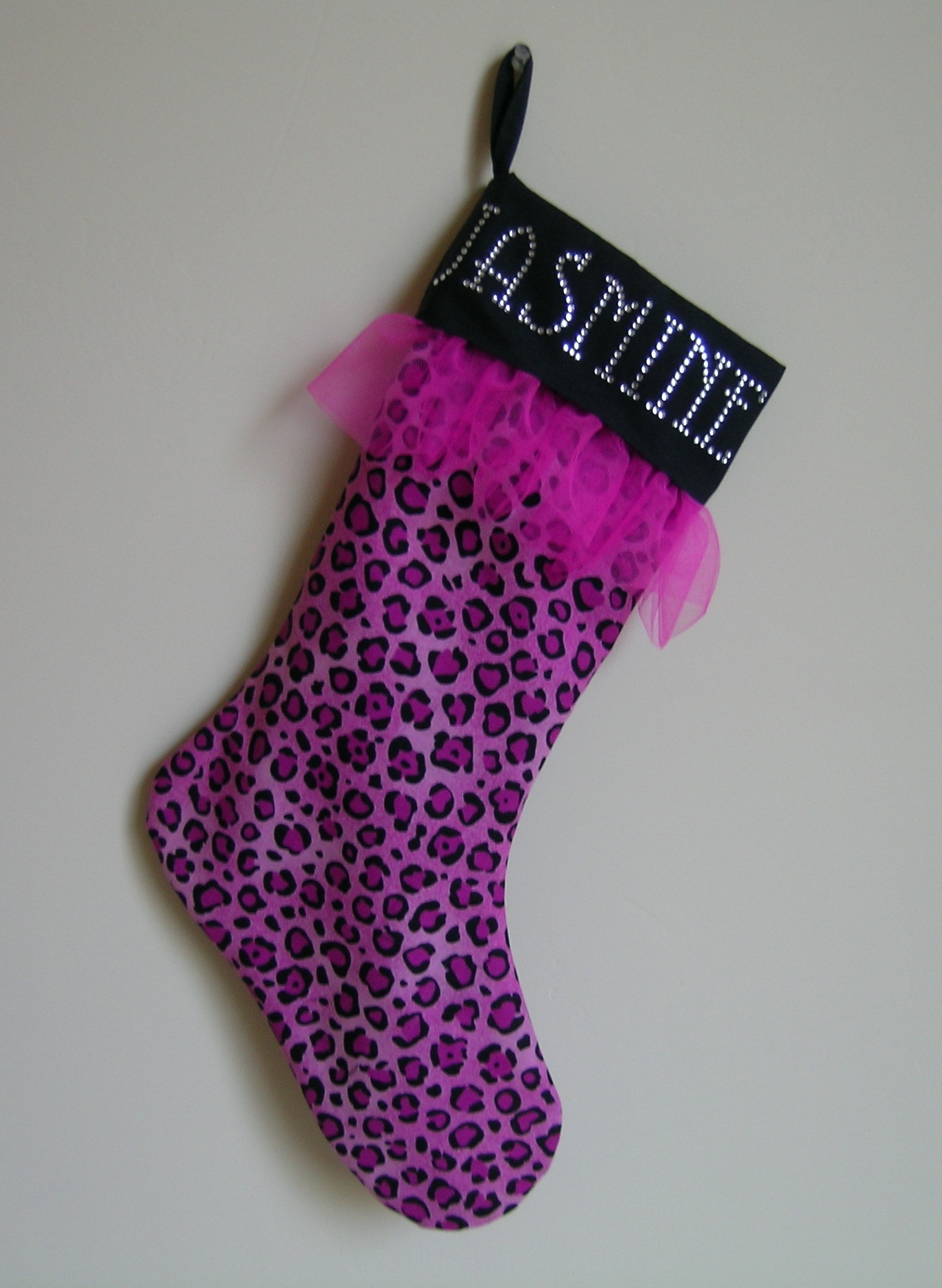 Leopard Print Personalized Christmas Stocking
This hot pink and black leopard print personalized Christmas stocking sparkles with your name featured in crystal rhinestones on the band.
The stocking is made from 100% cotton and is lined. A ruffle made from hot pink tule completes the look.
The rhinestones are hand arranged before being applied to the fabric. The finished stocking measures 17" from the top to the longest point at the toe and is 6.75" wide. The black band is 3" wide.
When ordering please let me know the name you would like on the band...up to 7 letters.
This stocking will be an added tradition for years to come!