CSP-01 Rhinestone Christmas Stocking and Pillow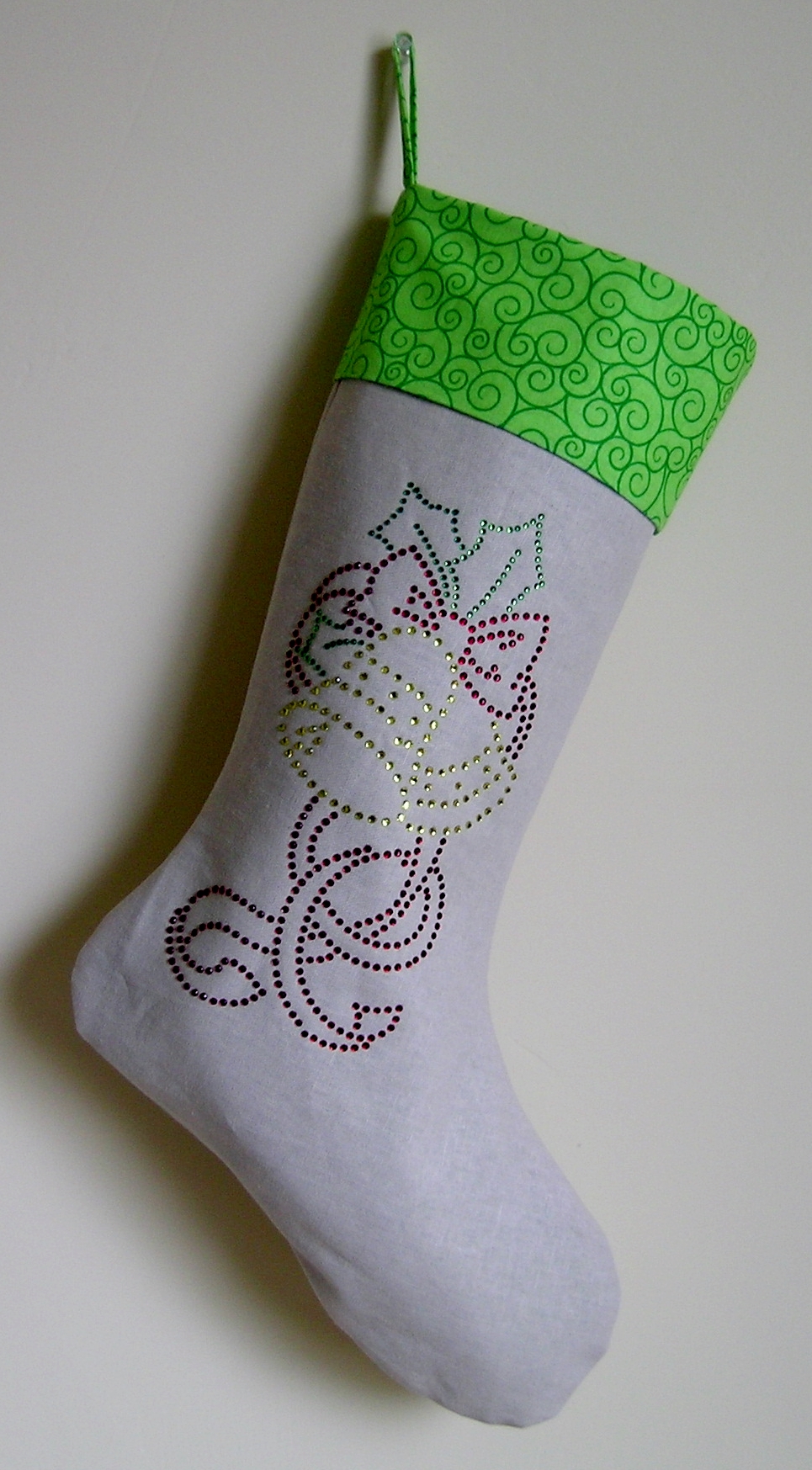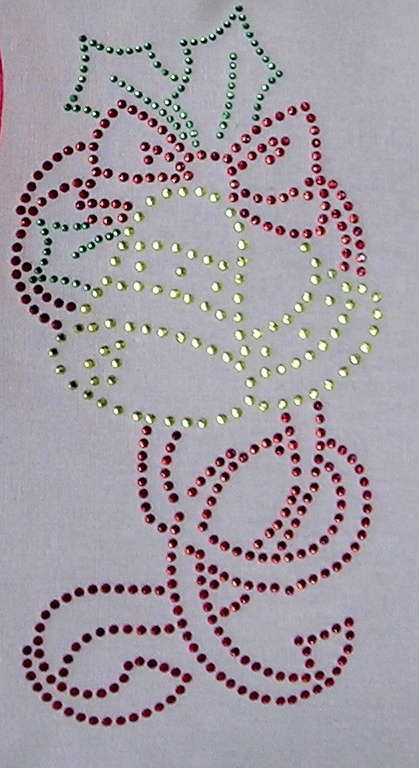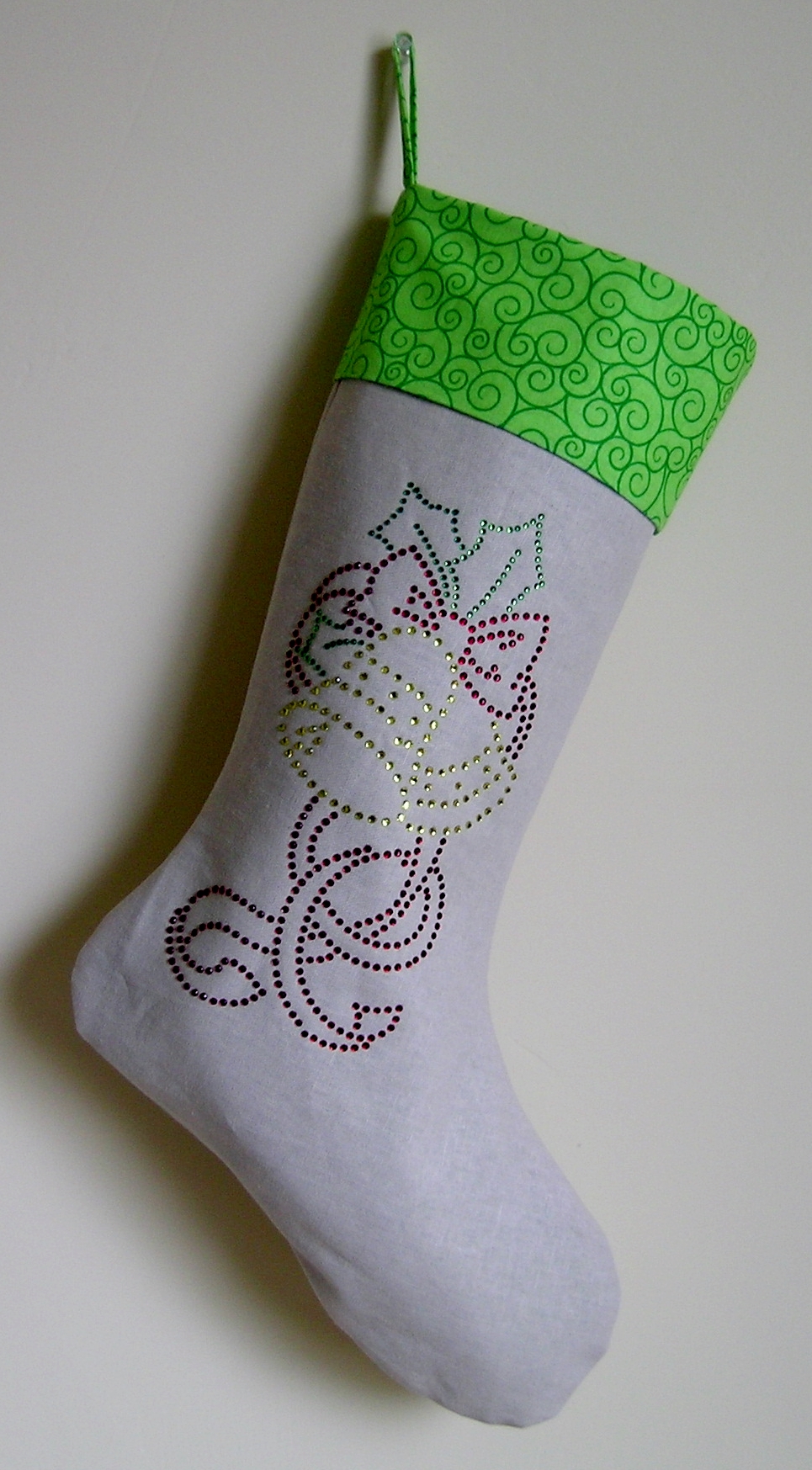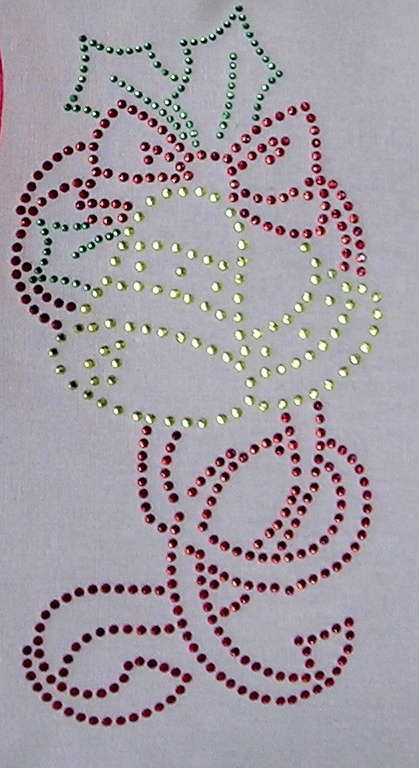 CSP-01 Rhinestone Christmas Stocking and Pillow
Yellow bells, red ribbon and green holy rhinestones sparkle on this linen Christmas stocking and matching pillow.
The rhinestones are hand arranged before being applied to the fabric. Green swirl 100% cotton fabric was used for the stocking lining, band, loop and the pillow back.
The finished stocking measures 17" from the top to the longest point at the toe and is 6.75" wide. The green swirl band is 3" wide.
The pillow measures 14" x 14" and has a red and green bow to complete the look.
This stocking and pillow will add a special touch to your home for many holidays!