Baby Lambs Christmas Stocking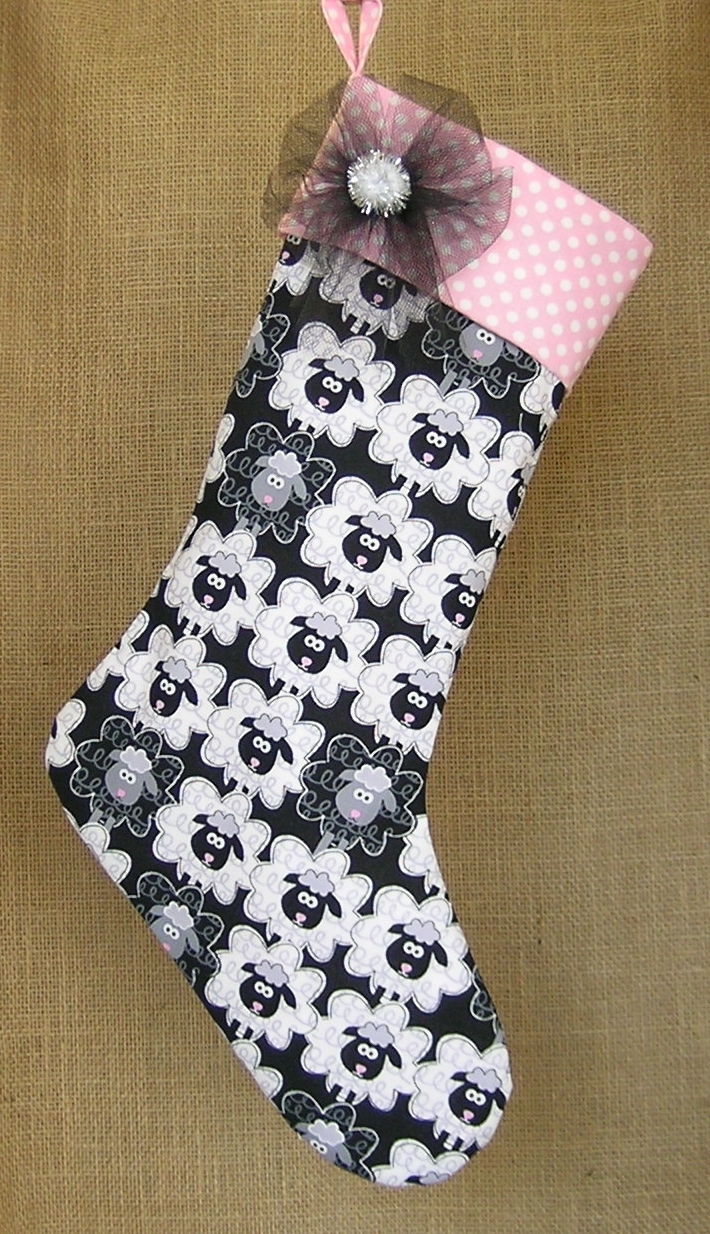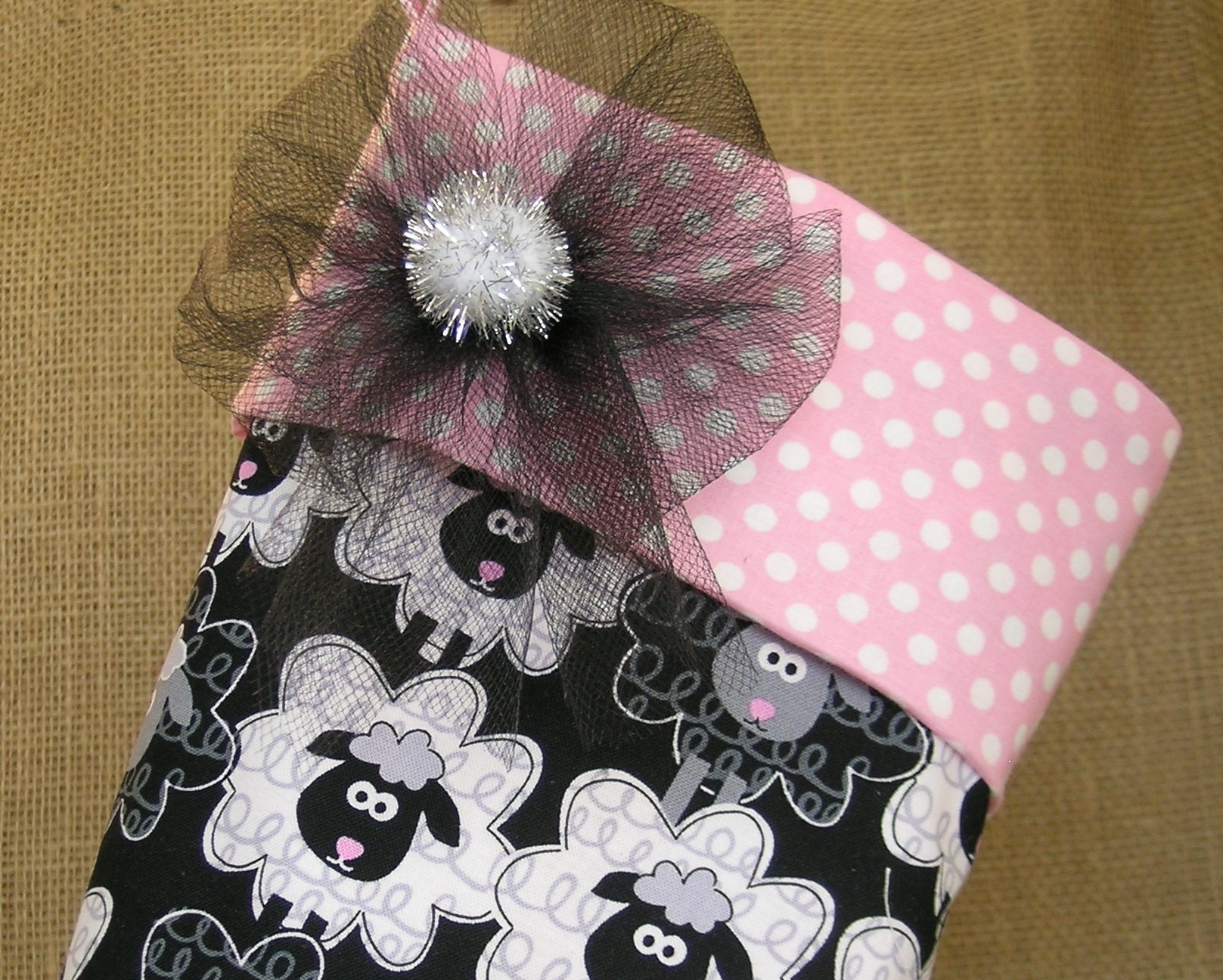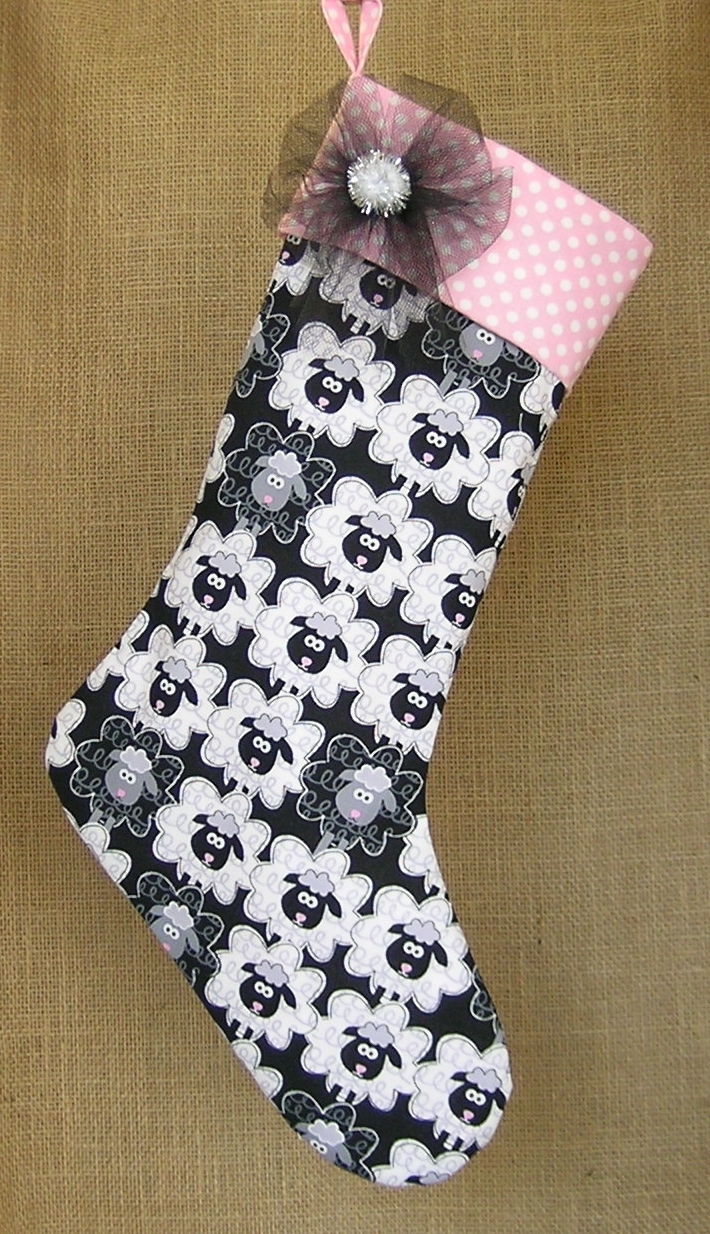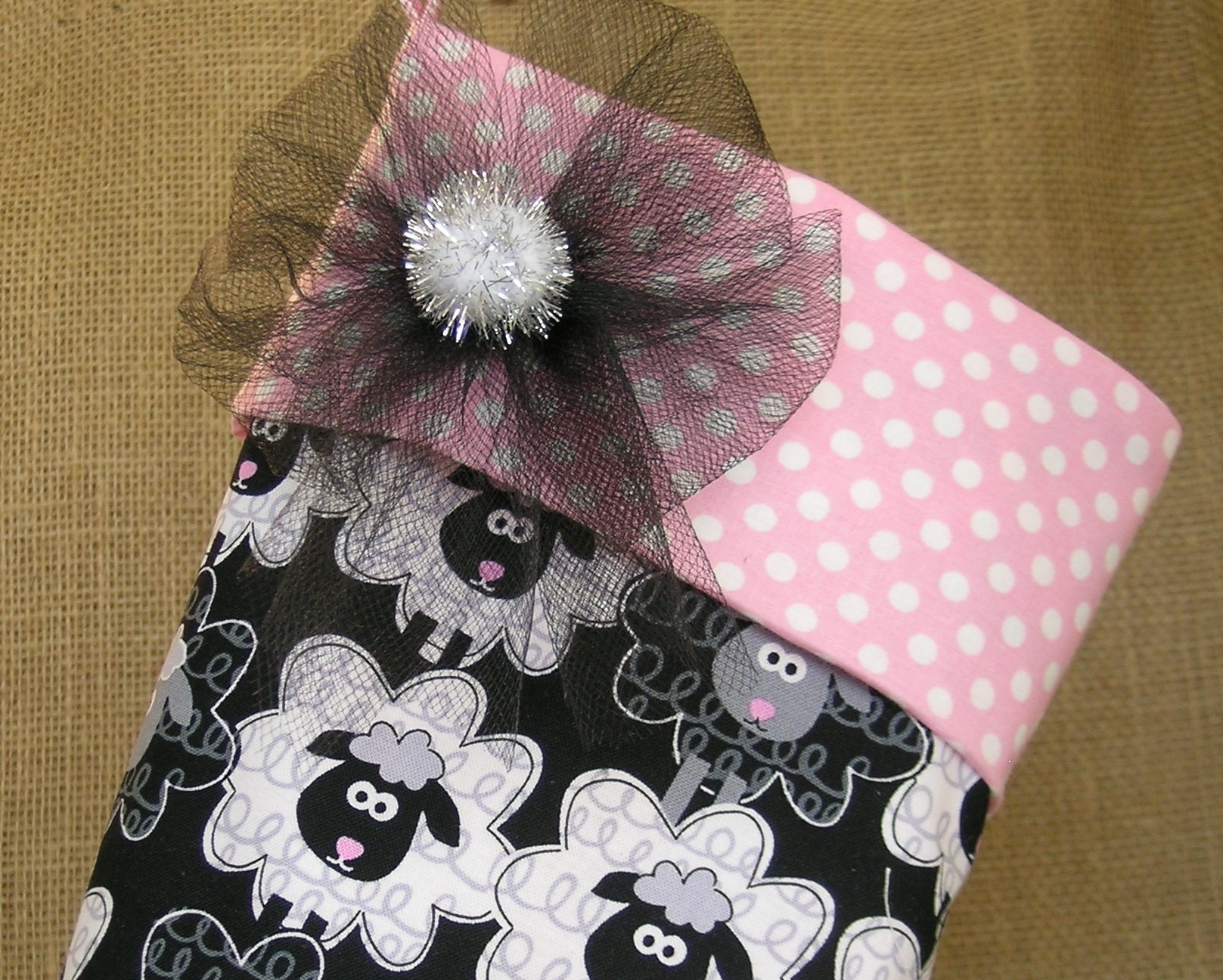 Baby Lambs Christmas Stocking
This adorable Christmas stocking with baby lambs in white, black, gray and pink is will look great hanging on your mantel. The fabric for the stocking and lining is 100% cotton. The pink and white polka dot band and loop are made from 100% cotton. To complete the look I created a bow from black tulle and a silver pom pom.
The finished stocking measures 17" from the top to the longest point at the toe and is 6.75" wide. The red band is 3" wide.
This stocking will be an added tradition for years to come!
As always, shipping is free in the USA!