Where Did I Come From Art Print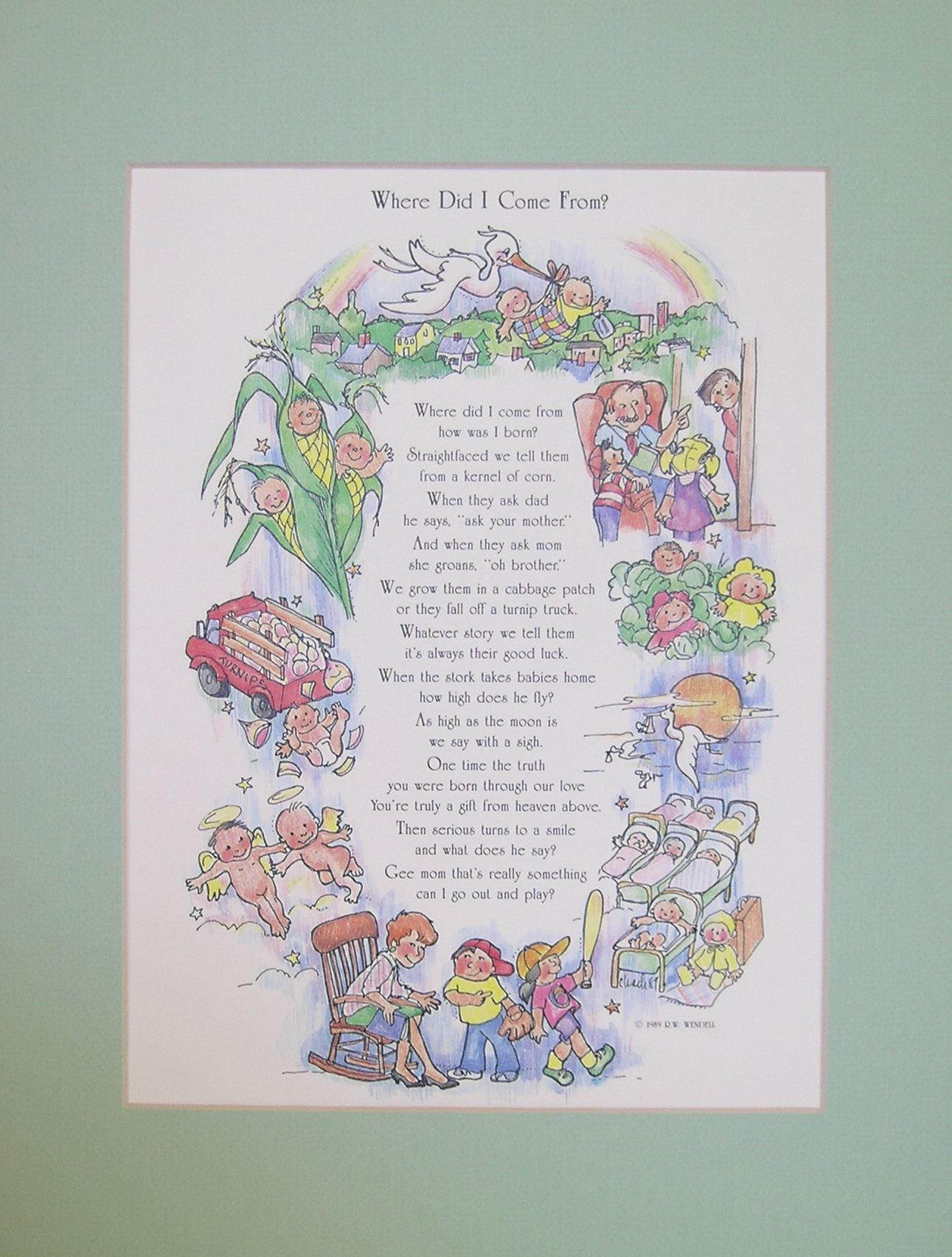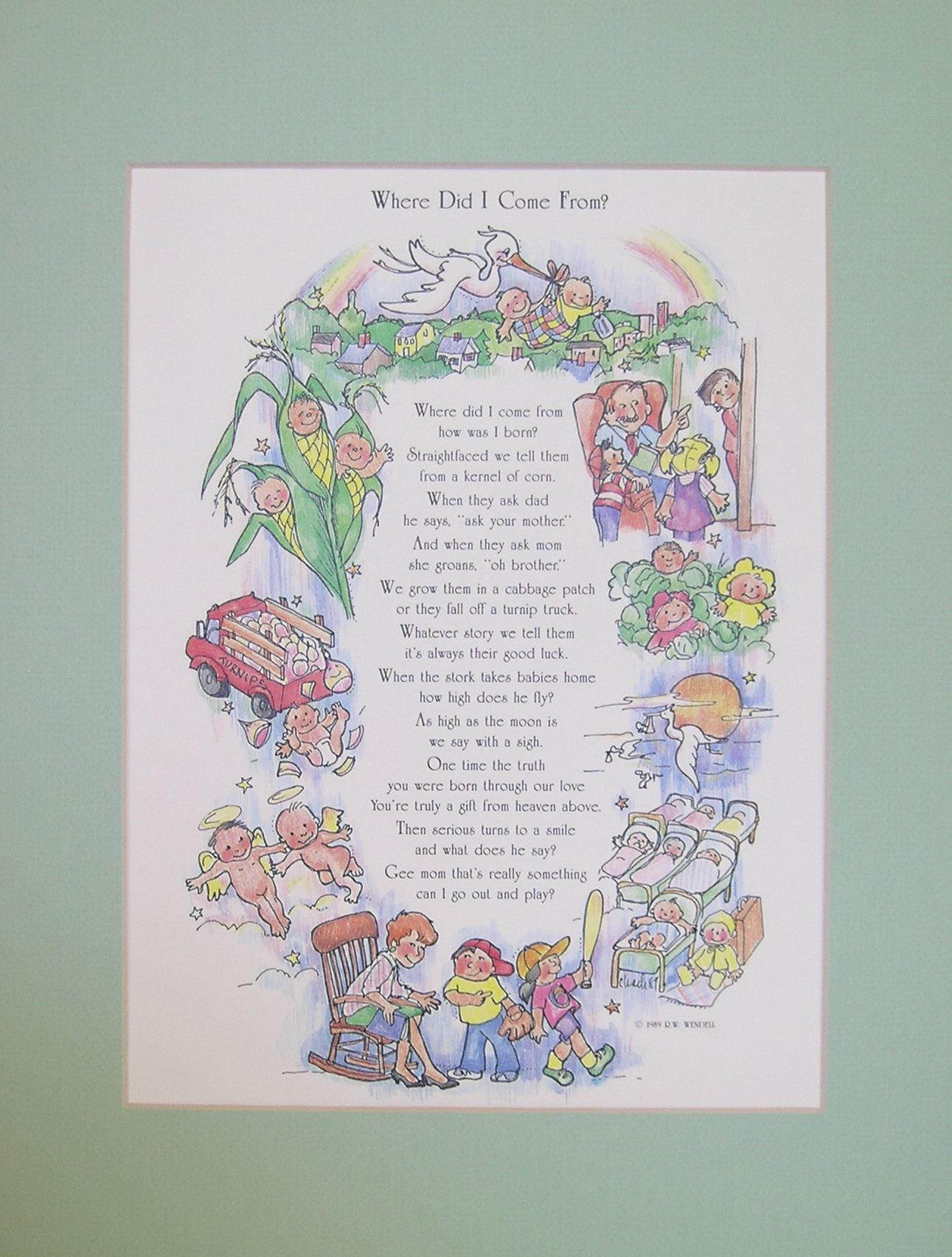 Where Did I Come From Art Print
Where did I come from answers the question every child asks and every parent tries to avoid. This adorable original print and poem tells the story with words and colorful illustrations. This print would make a great baby shower gift for that special nursery.
Where did I come from
how was I born?
Straightfaced we tell them
from a kernel of corn.
When they ask dad
he says, "ask your mother."
And when they ask mom
she groans, "Oh brother."
We grow them in a cabbage patch
or they fall off a turnip truck.
Whatever story we tell them
it's always their good luck.
When the stork takes babies home
how high does he fly?
As high as the moon is
we say with a sigh.
One time the truth
you were born through our love
You're truly a gift from heaven above.
Then serious turns to a smile
and what does he say?
Gee mom that's really something
can I go out and play
The print measures 12" x 16" and fits a standard frame.
Print only - $10.00
Print and Colored Mat - $16.00
Mat Colors: Red, Yellow, Mauve, Marine Blue,Kelly Green, Lt. Blue
Shipping is free in the USA!