Little Hands Little Feet Art Print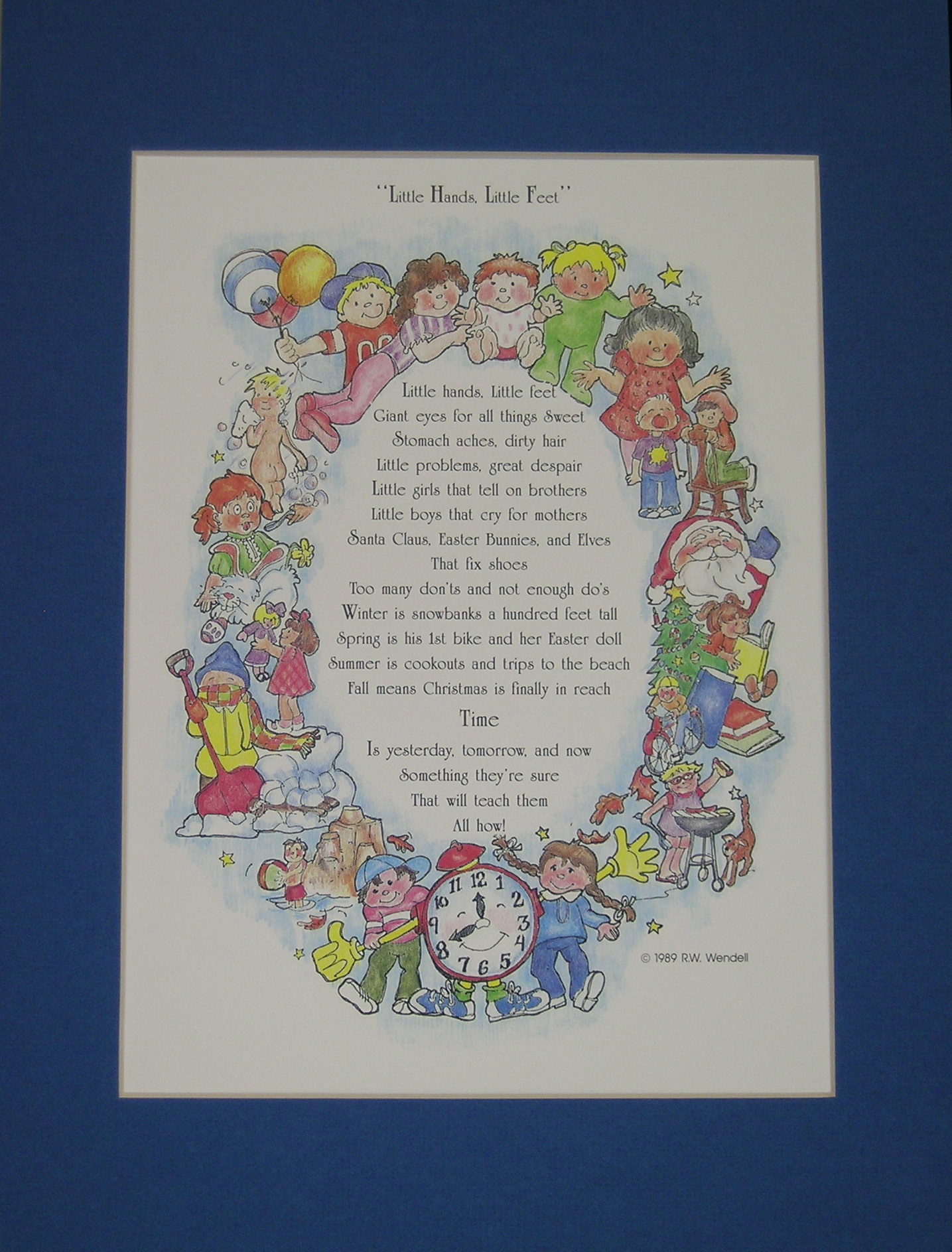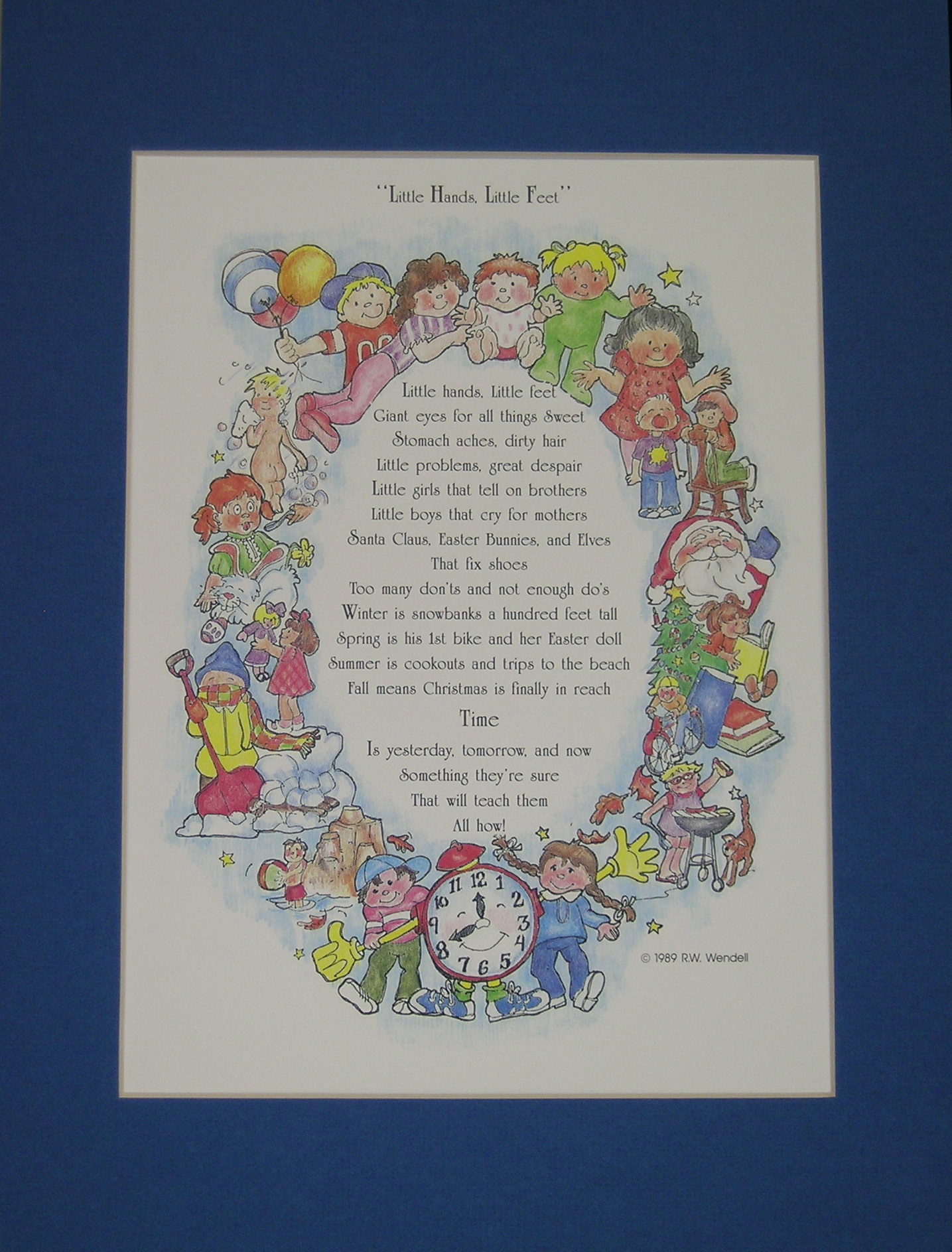 Little Hands Little Feet Art Print
This delightful original print and poem will add to your child's room. The illustrations tell the story in whimsical form.
Little hands, Little feet
Giant eyes for all things sweet
Stomach aches, dirty hair
Little problems, great despair
Little girls that tell on brothers
Little boys that cry for mothers
Santa Clause, Easter Bunnies and Elves
That fix shoes
Too many don'ts and not enough do's
Winter is snowbanks a hundred feet tall
Spring is his 1st bike and her Easter doll
Summer is cookouts and trips to the beach
Fall means Christmas is finally in reach
Time
Is yesterday, tomorrow and now
Something they're sure
That will teach them
All how
The print is 12" x 16" and fits a standard frame.
Print only - $10.00
Print and colored mat - $16.00
Mat colors available: Red, Yellow, Mauve, Marine Blue, Kelly Green, Light Blue
Shipping is free in the USA