First Day Of School Art Print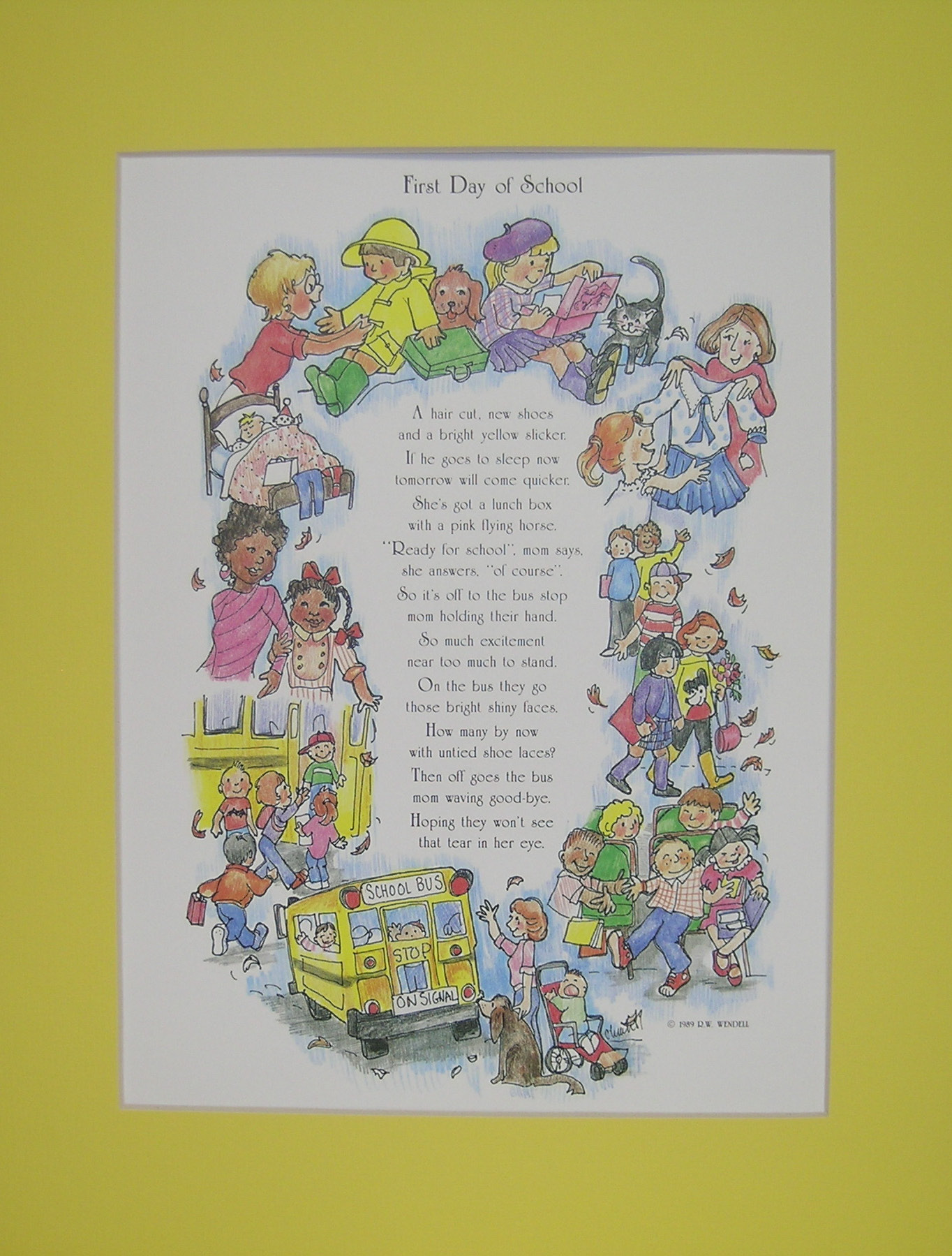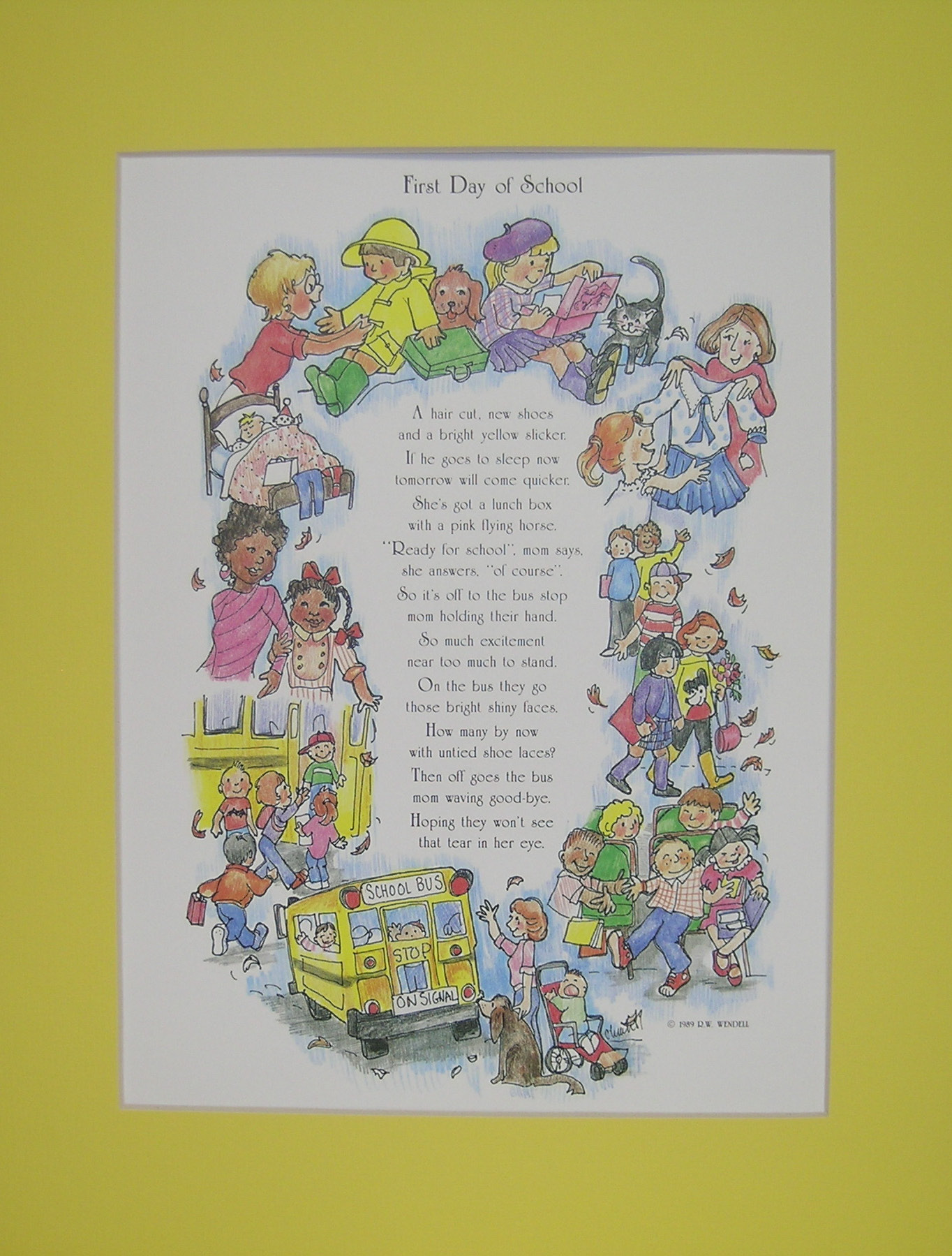 First Day Of School Art Print
The first day of school is captured in this original print and poem. The illustrations tell the story and the words will warm your heart.
A haircut, new shoes
and a bright yellow slicker.
If he goes to sleep now
tomorrow will come quicker.
She's got a lunch box
with a pink flying horse.
"Ready for school", mom says
she answers, "of course".
So it's off to the bus stop
mom holding their hand.
So much excitement
near too much to stand.
On the bus they go
those bright shinny faces.
How many by now
with untied shoe laces?
Then off goes the bus
mom waving good bye.
Hoping they won't see
that tear I her eye.
The print measures 12" x 16" and fits a standard frame.
Print - $10.00
Print and Colored Mat - $16.00
Mat Colors - Red, Yellow, Mauve, Marine Blue, Kelly Green, Lt. Blue
Shipping is free in the USA!