Awesome Bride Short Sleeve Rhinestone T-shirt, SSTB-02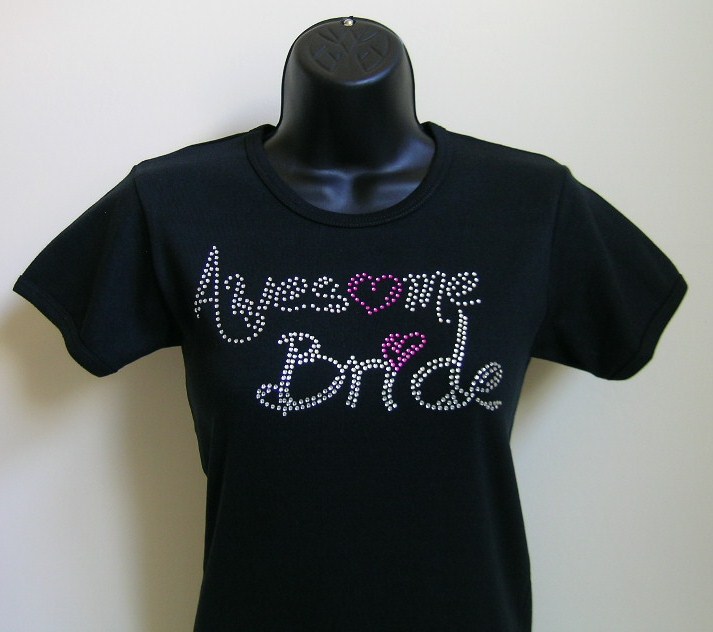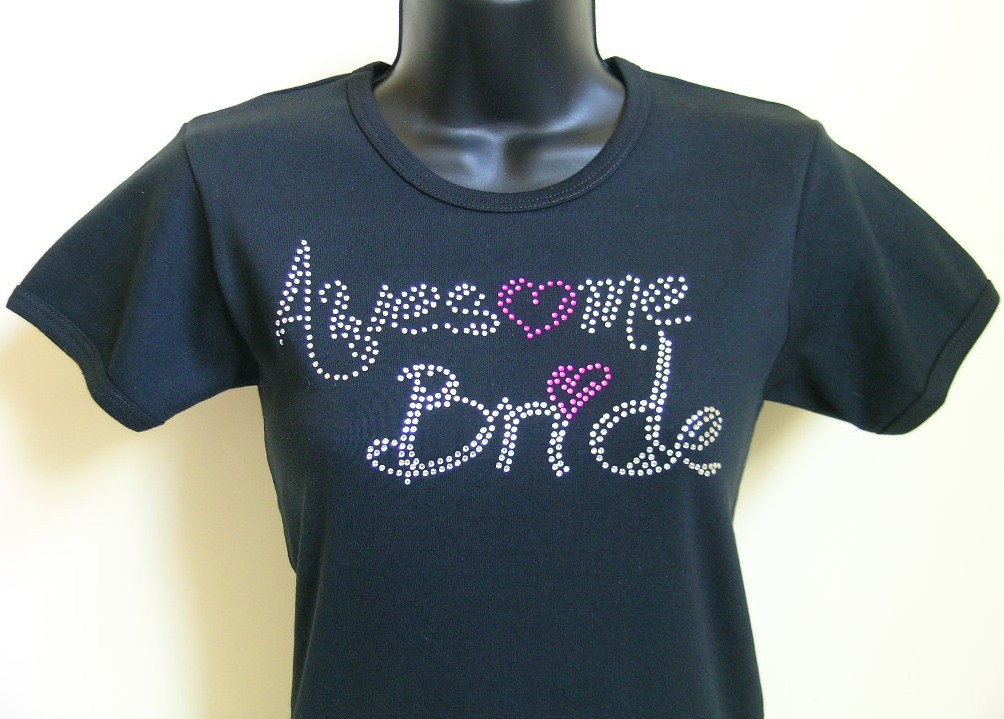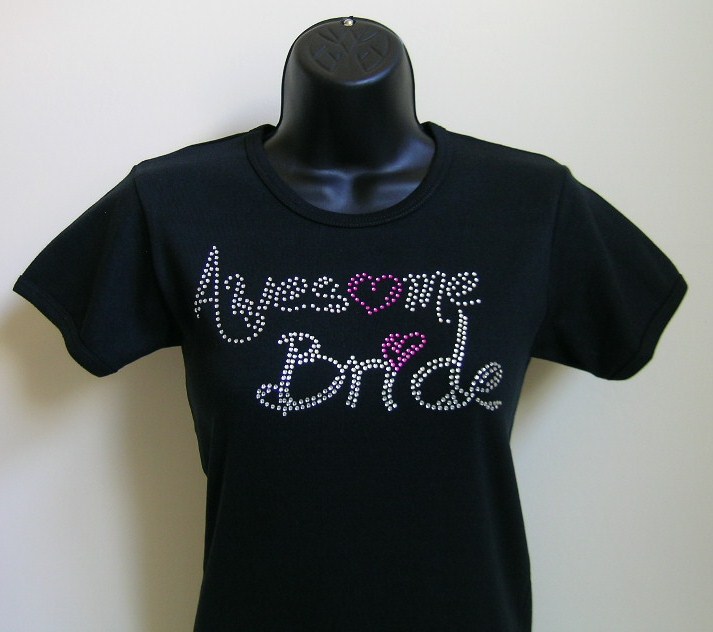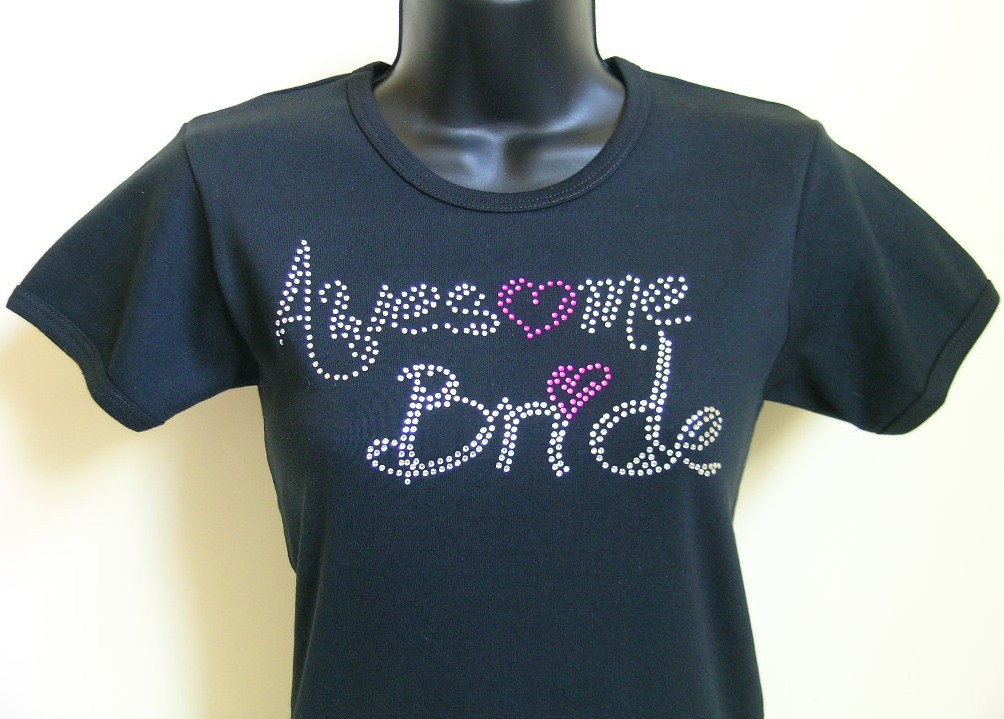 Awesome Bride Short Sleeve Rhinestone T-shirt, SSTB-02
This Awesome Bride T-shirt has crystal rhinestones with hot pink (or red) hearts on a black (or white) shirt. This original design is hand set before being applied to the shirt.

Sizes available: Small (0-2), Chest 30"-32", Waist 25"-26"

Medium (4-6), Chest 32"-34", Waist 27"-28"

Large (8-10), Chest 36"-38", Waist 30"-32"

Ex. Large (12-14), Chest 40"-42", Waist 33"-35"

XX Large (16-18), Chest 44"-46", Waist 36"-38"
If you like your shirts to fit loose, I recommend that you order a size up.